Throughout the Strategic Visioning Project, LaPlaca Cohen will engage CalArts leadership and trustees to help to drive the project forward at key milestone moments. During each phase of the project, we will facilitate discussion-based work sessions with the Visioning Committee that will be crucial to defining CalArts' future vision. Below, are the deliverables for each phase.
Discovery
The first of four work sessions, the Discovery Work Session is centered around our agnostic assessment of CalArts through an organizational audit that included an on-site observational audit and a comprehensive audit of CalArts' written materials. Download the document here.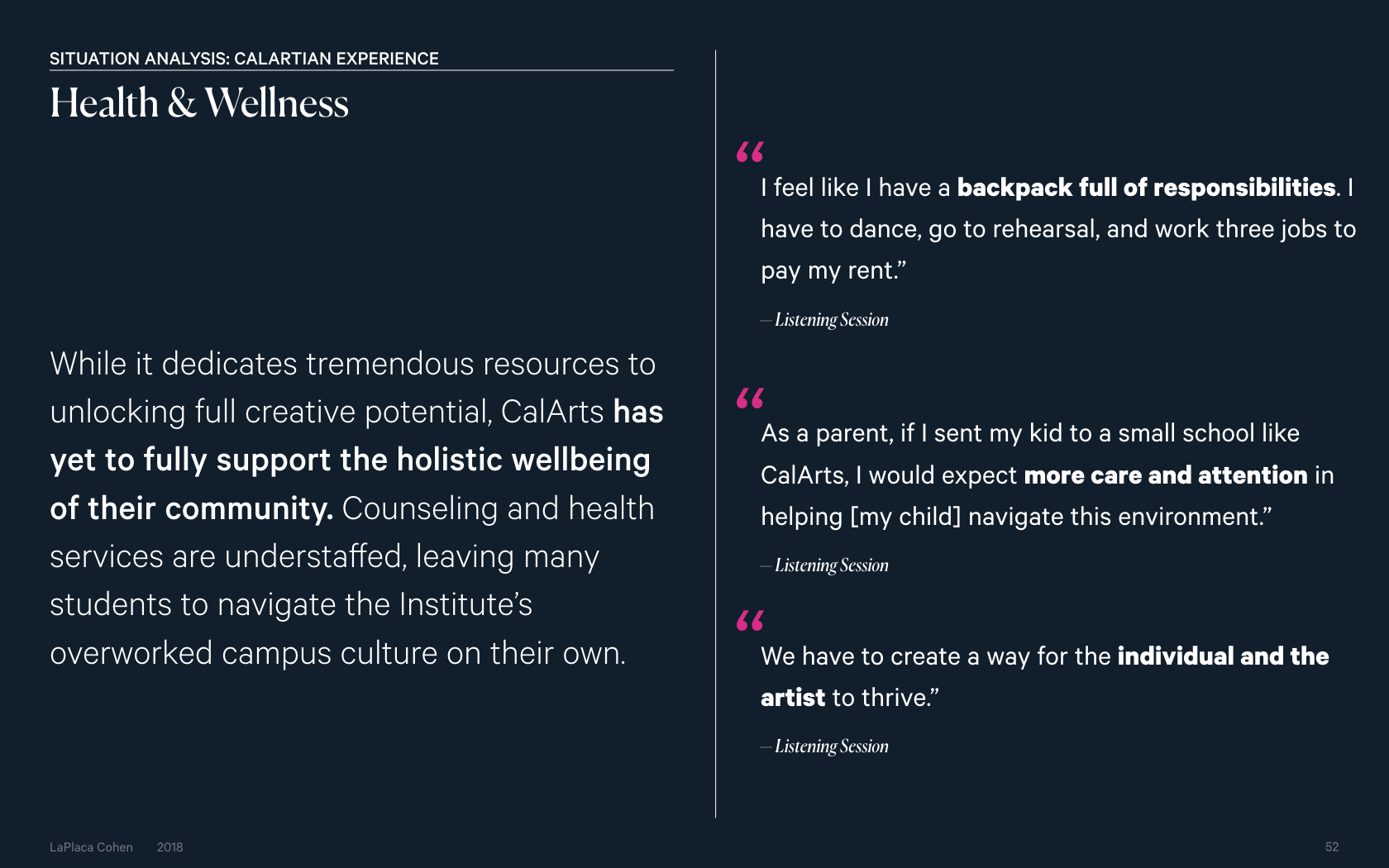 Investigation #1: Current State
Building off our findings and discussions from Discovery, the Investigation Phase allows us to go a layer deeper through comprehensive qualitative research. To lend focus and specificity to the many ideas and experiences that have emerged from our internal and external inquiry, Investigation Work Session #1 presents the Internal perceptions of where CalArts stands today. Download the document here.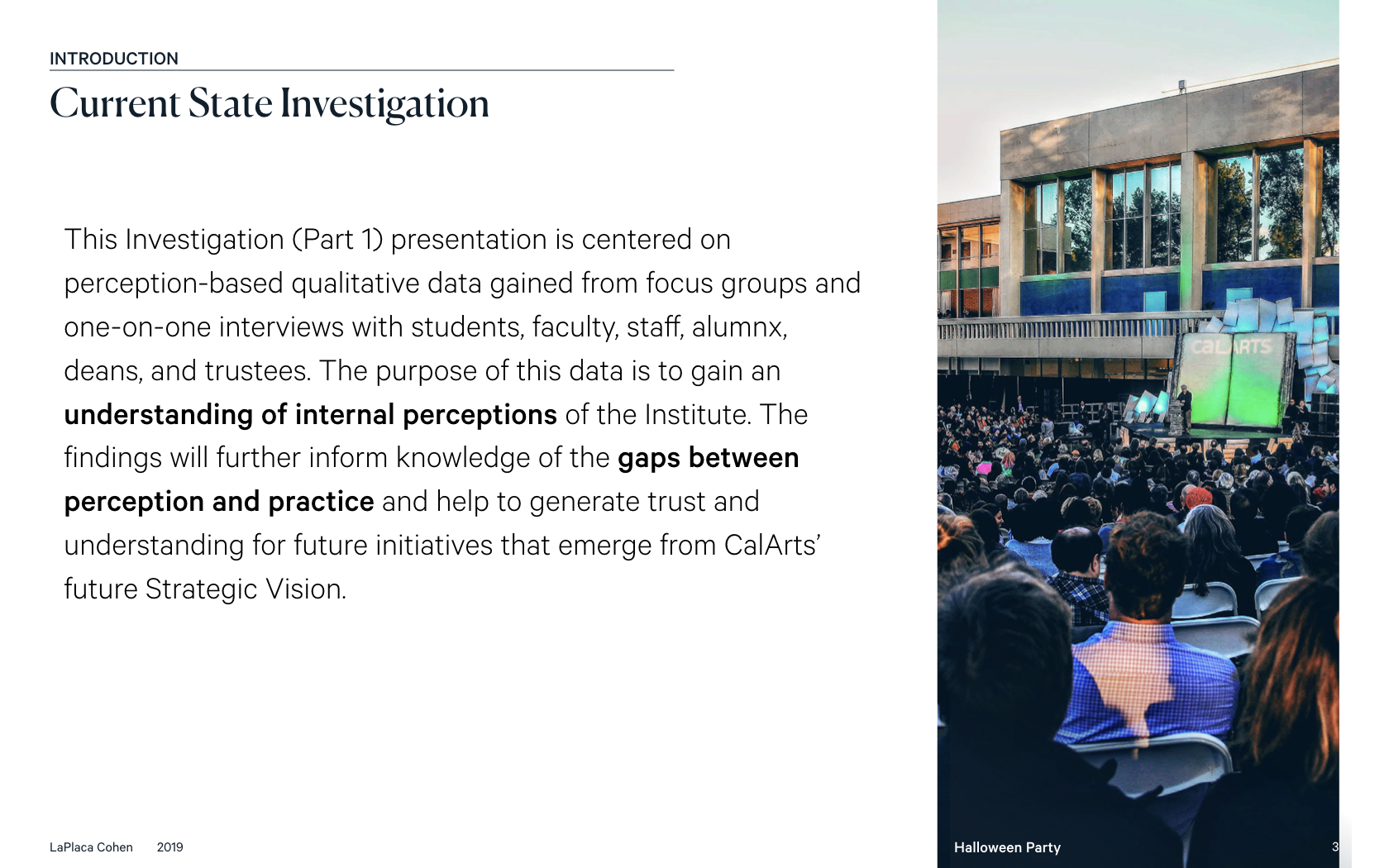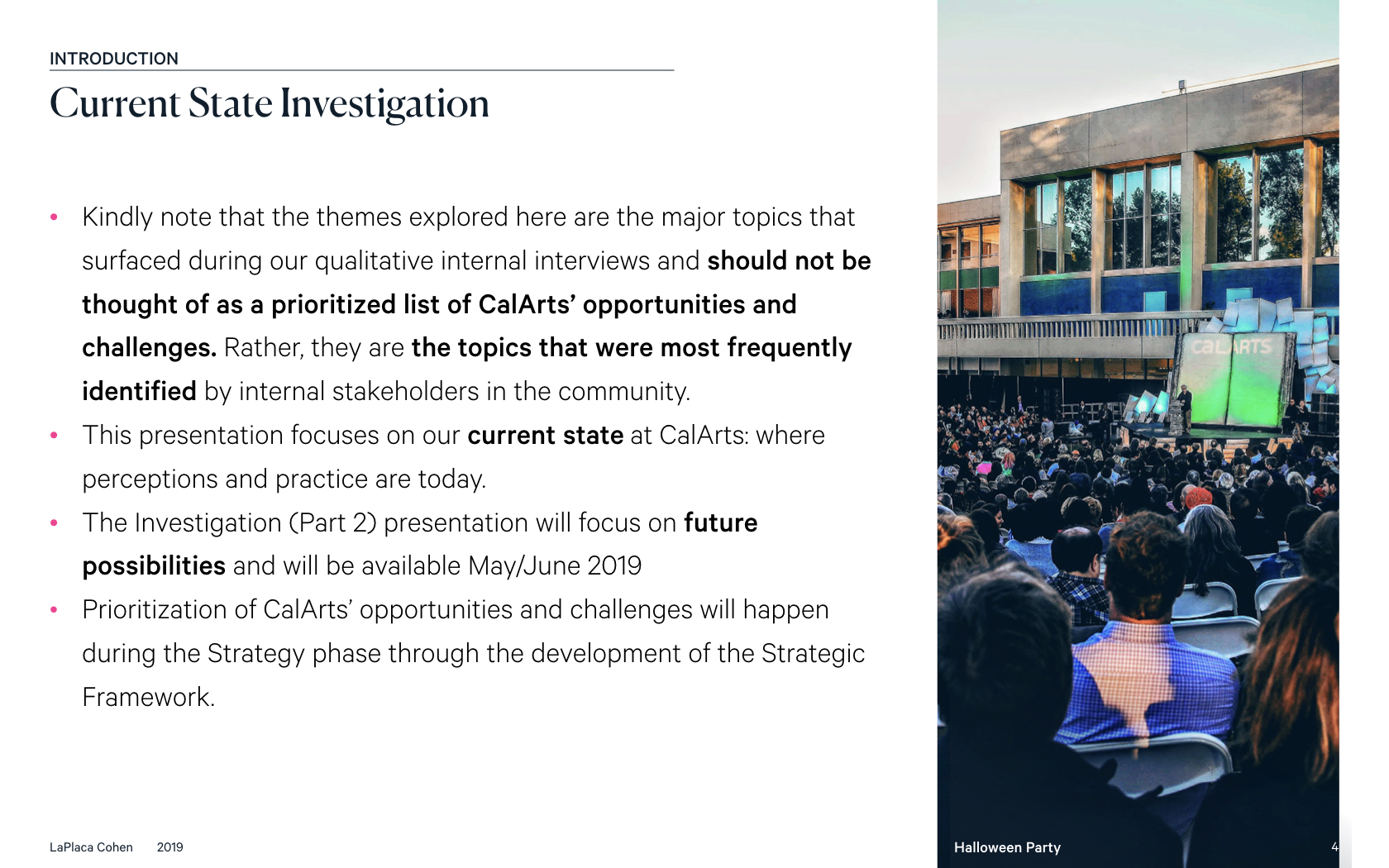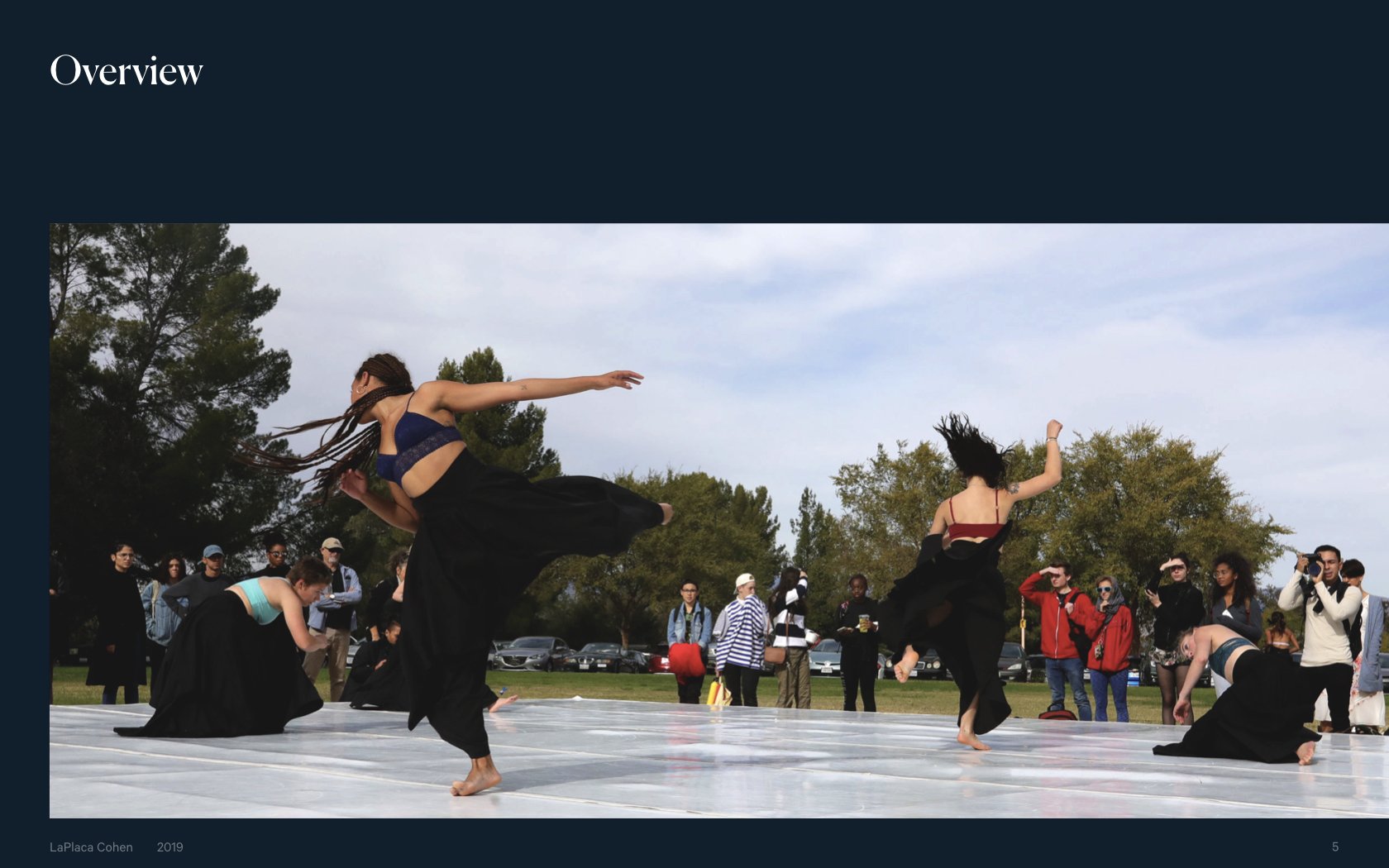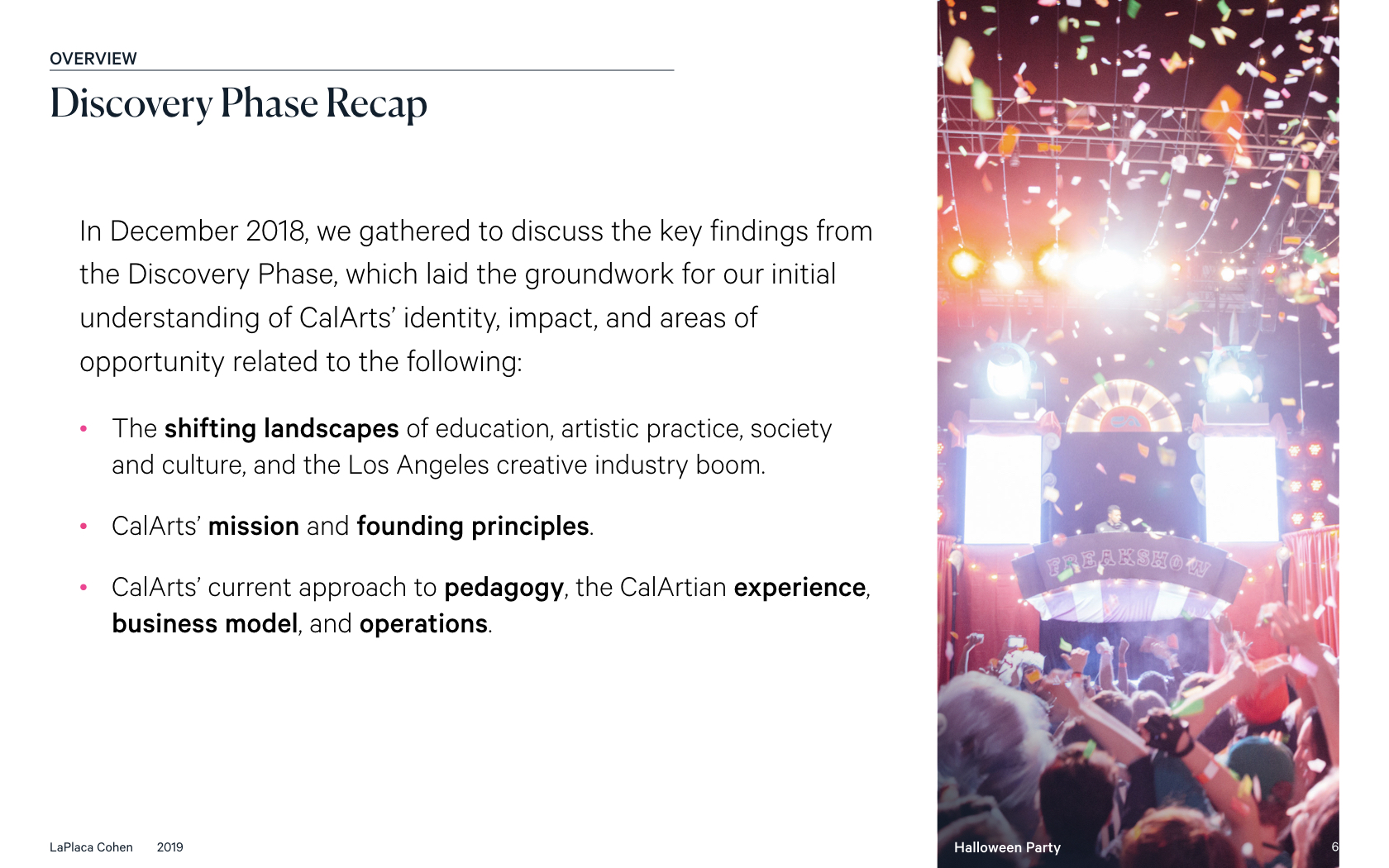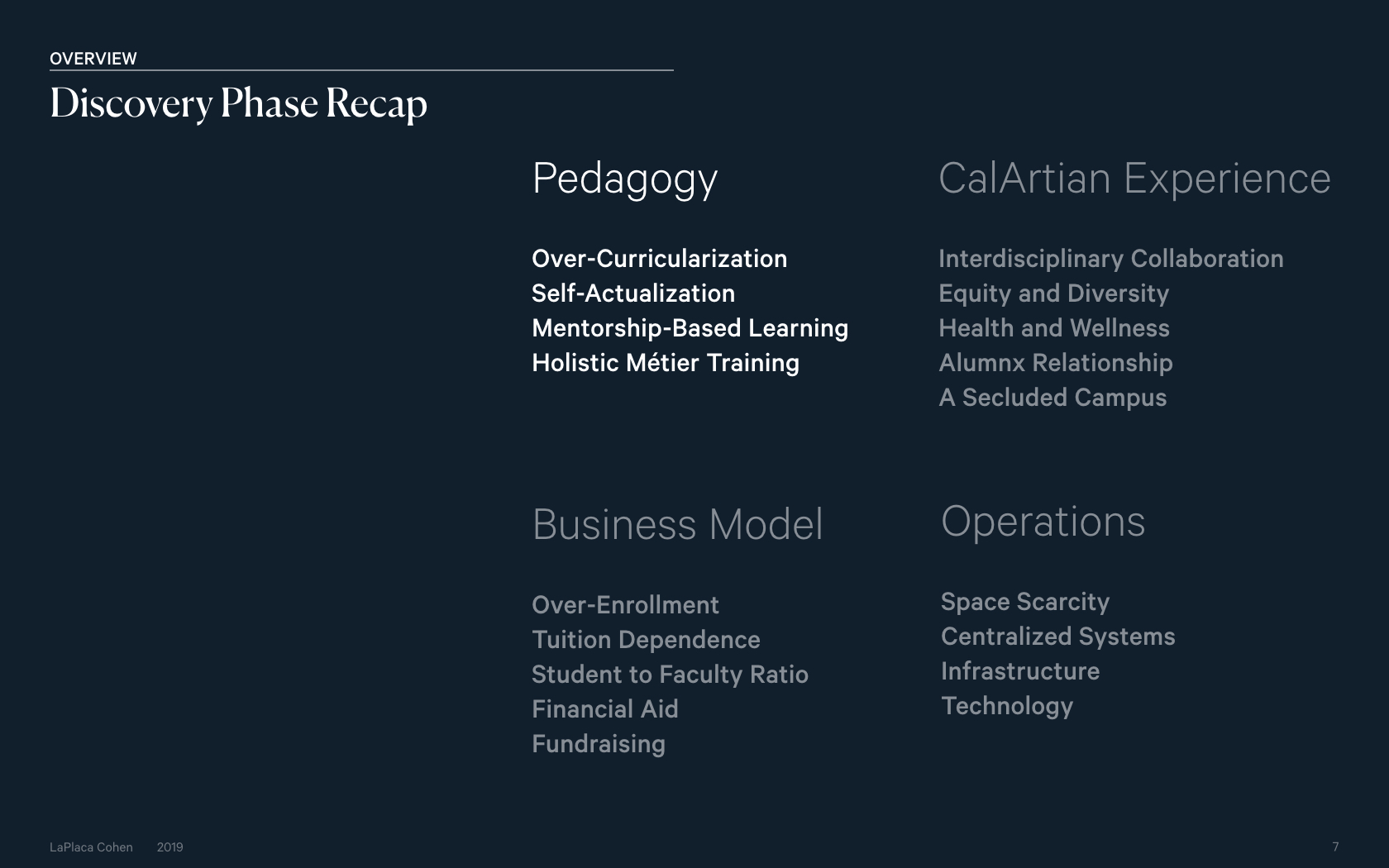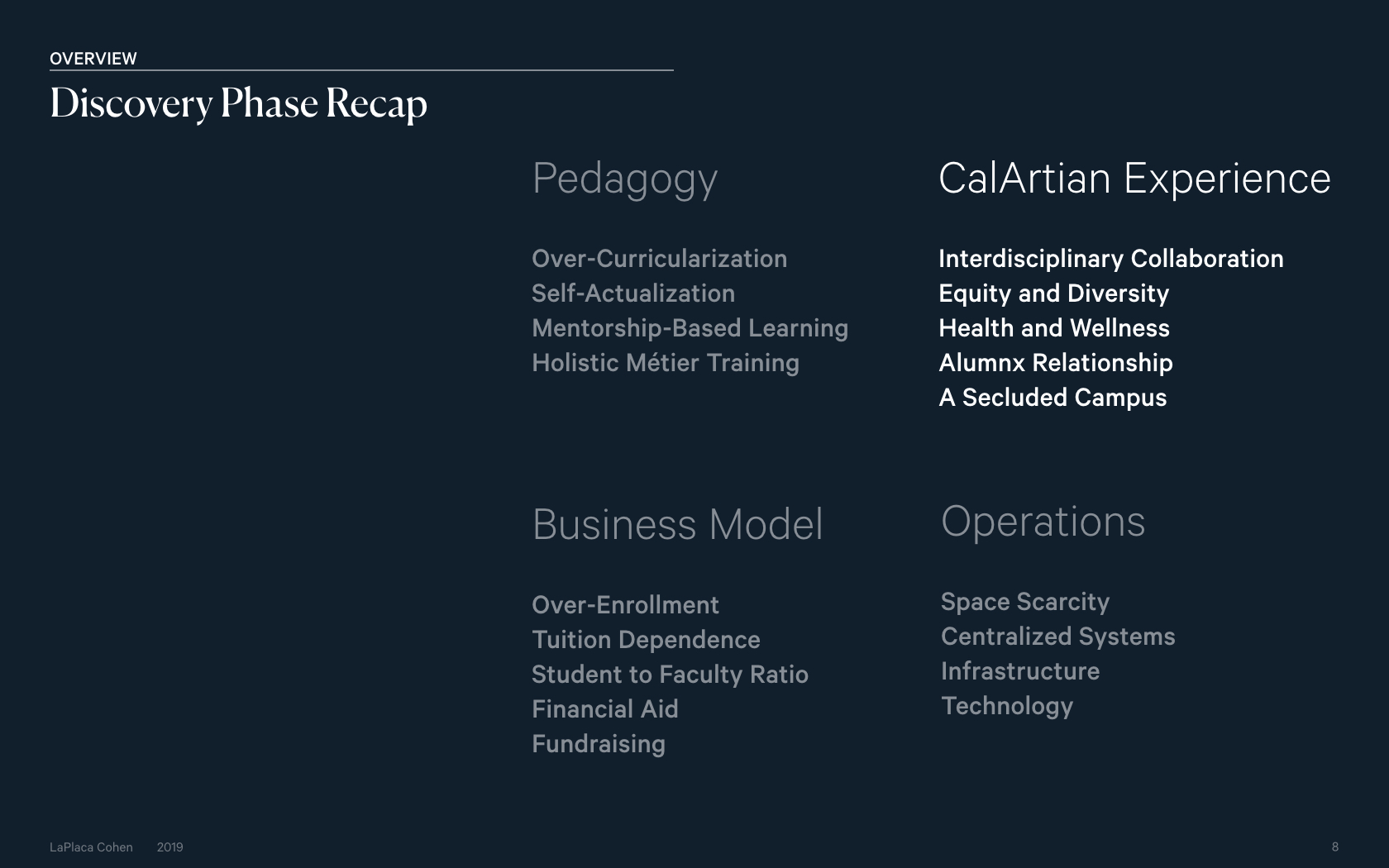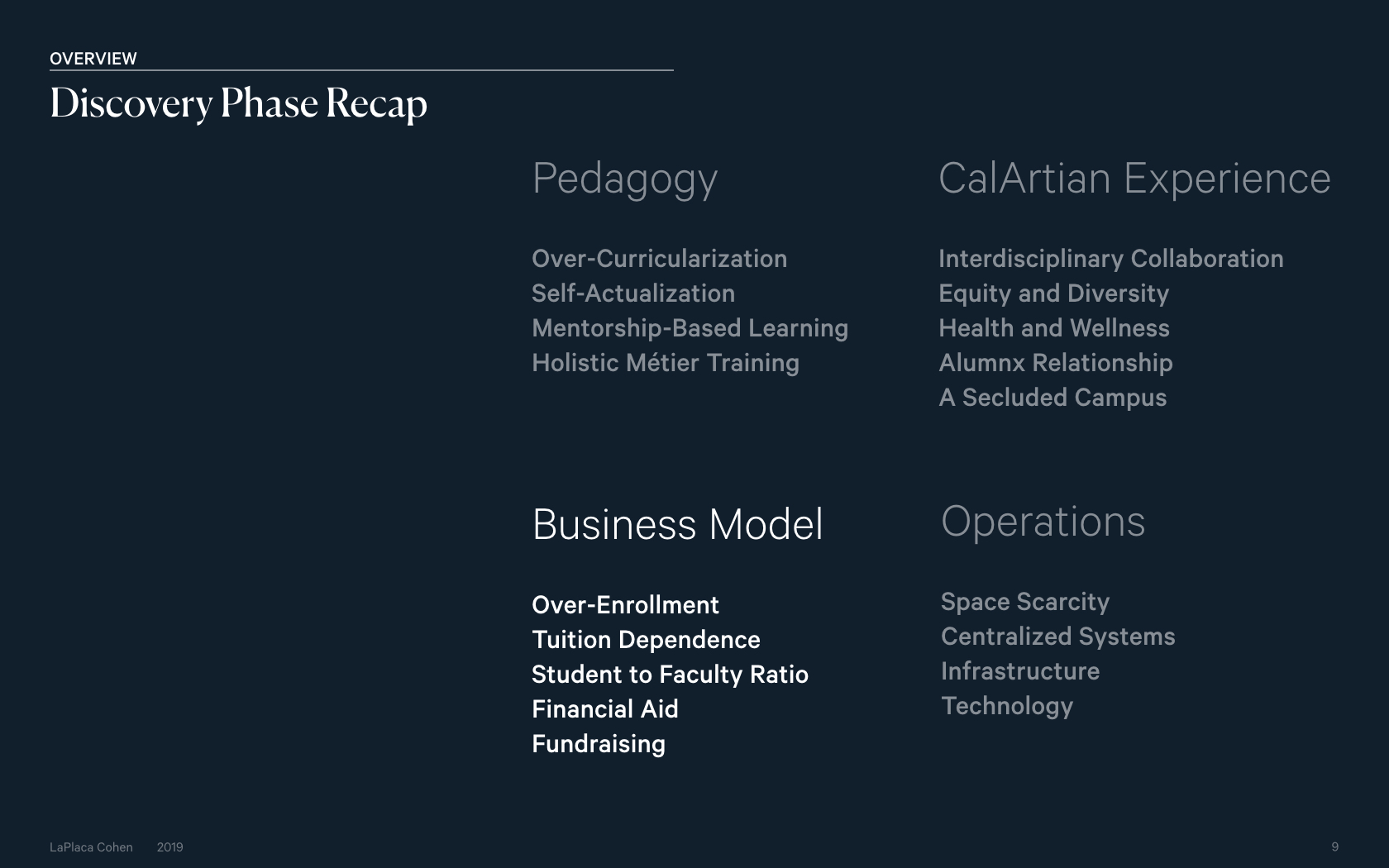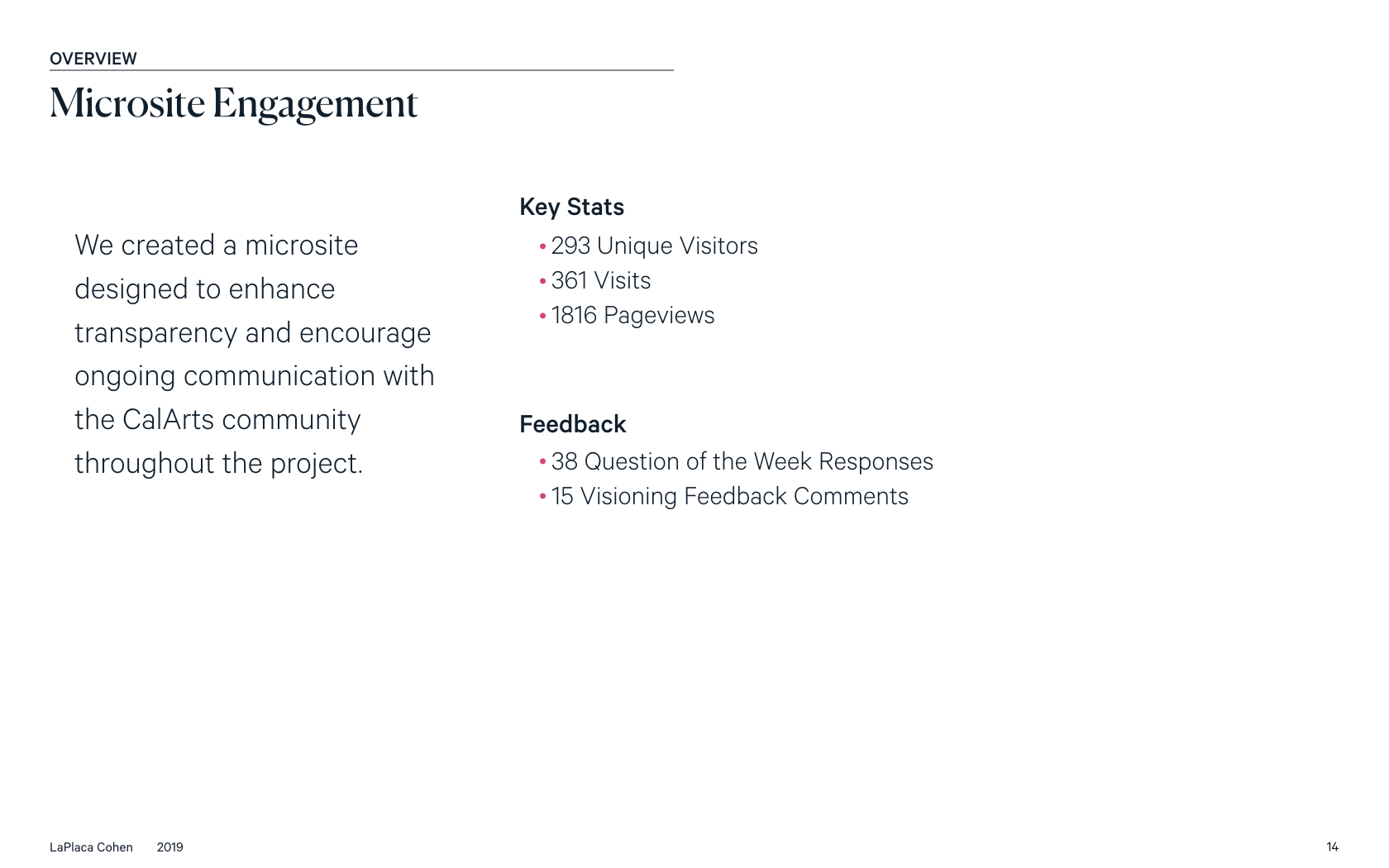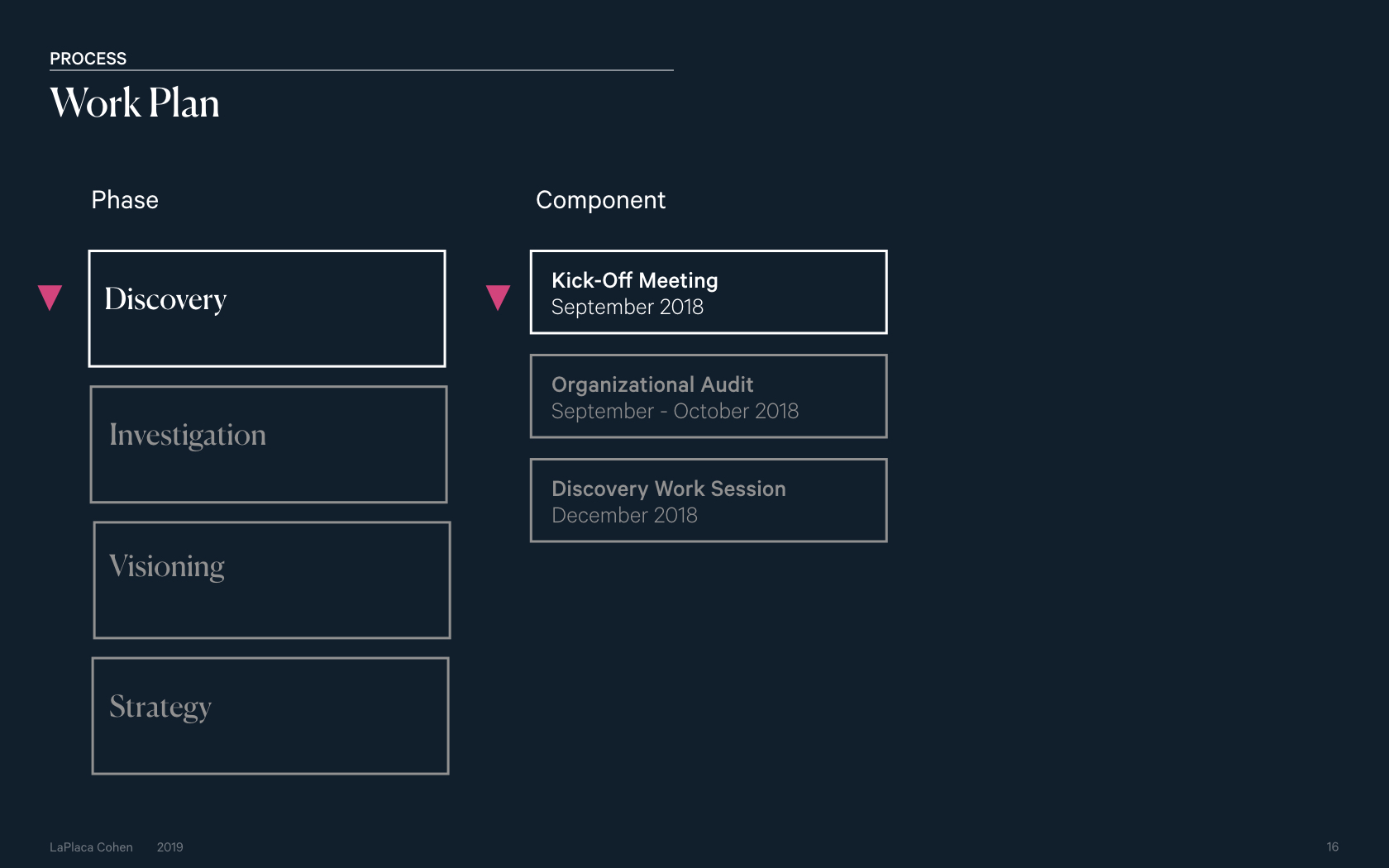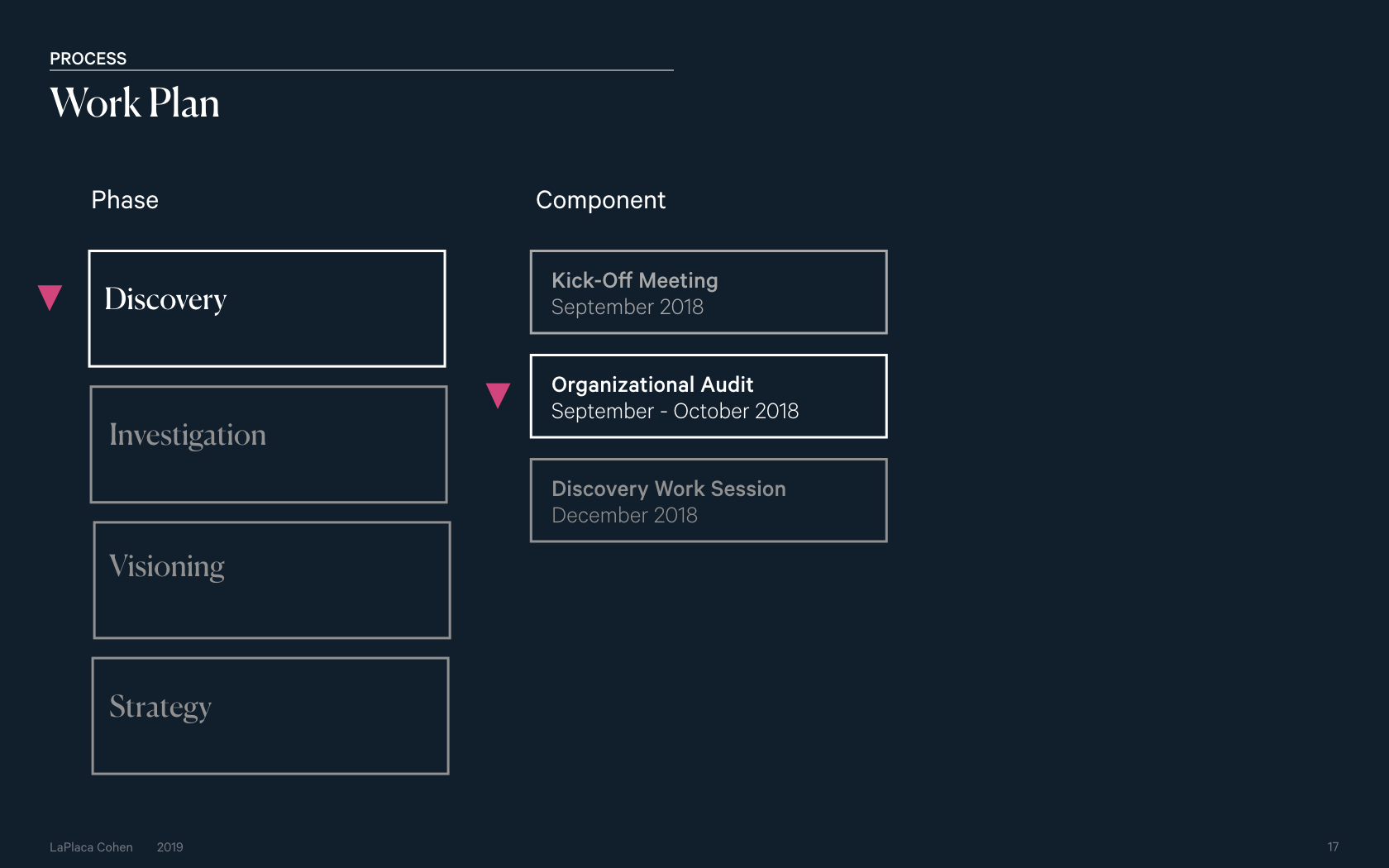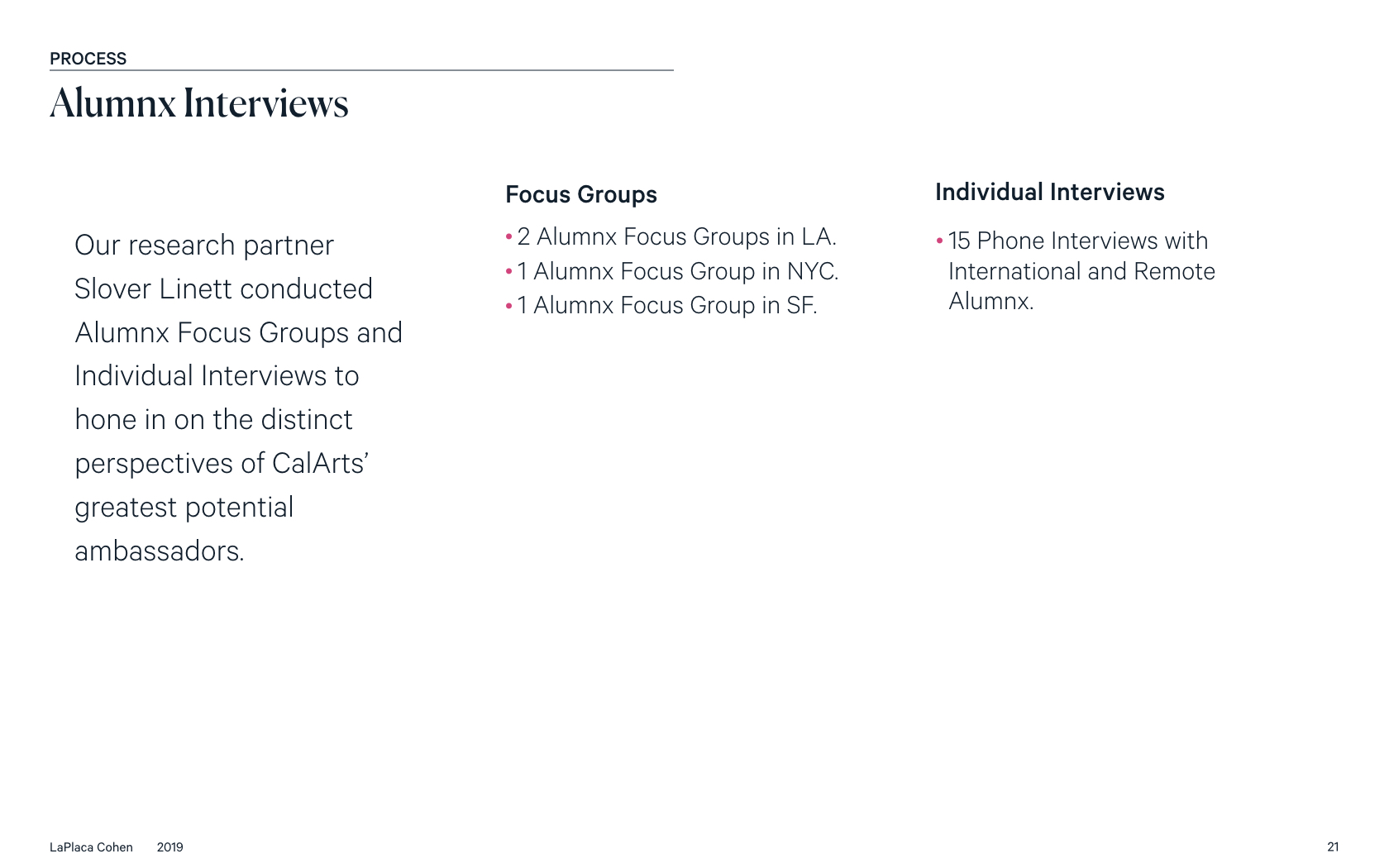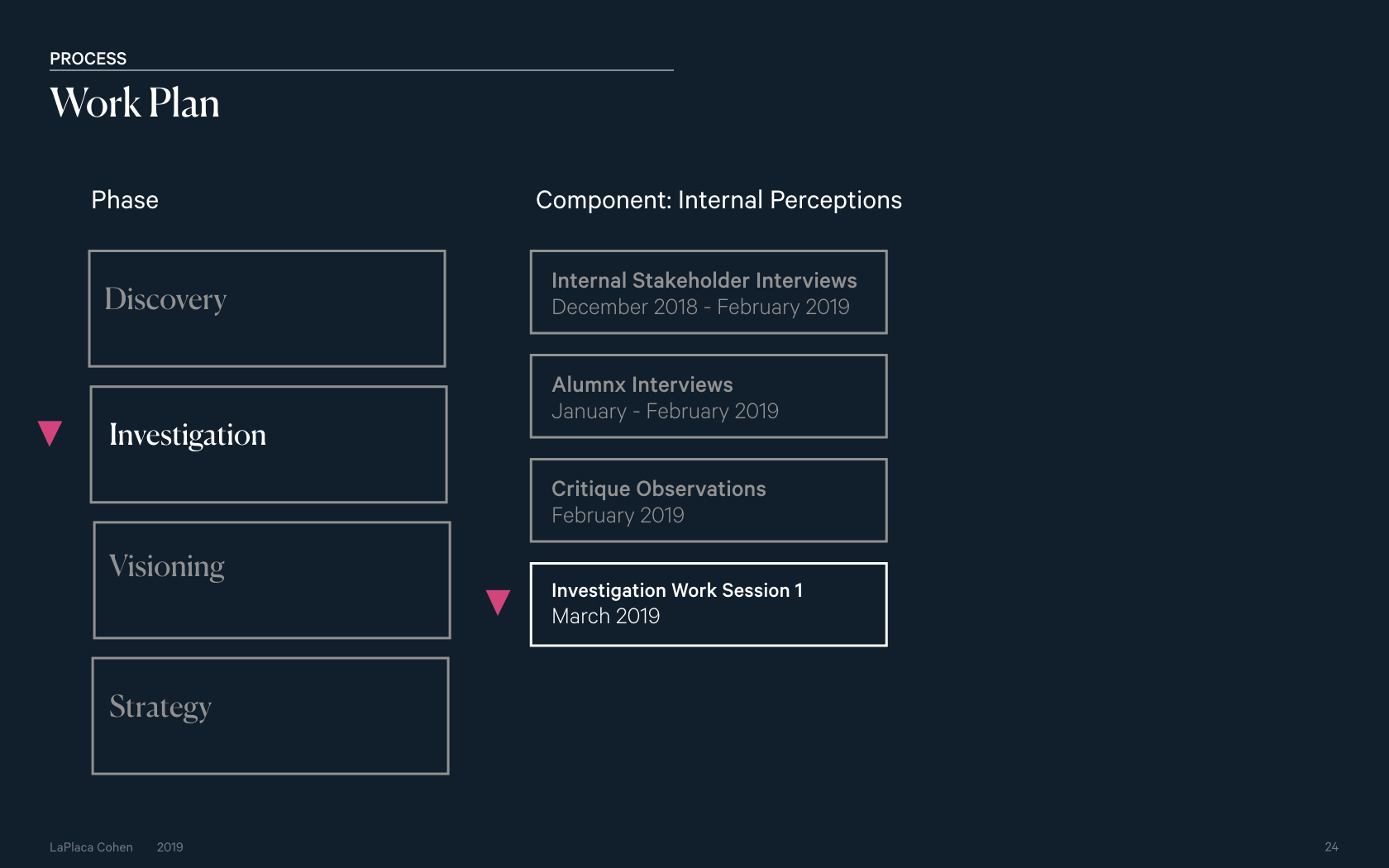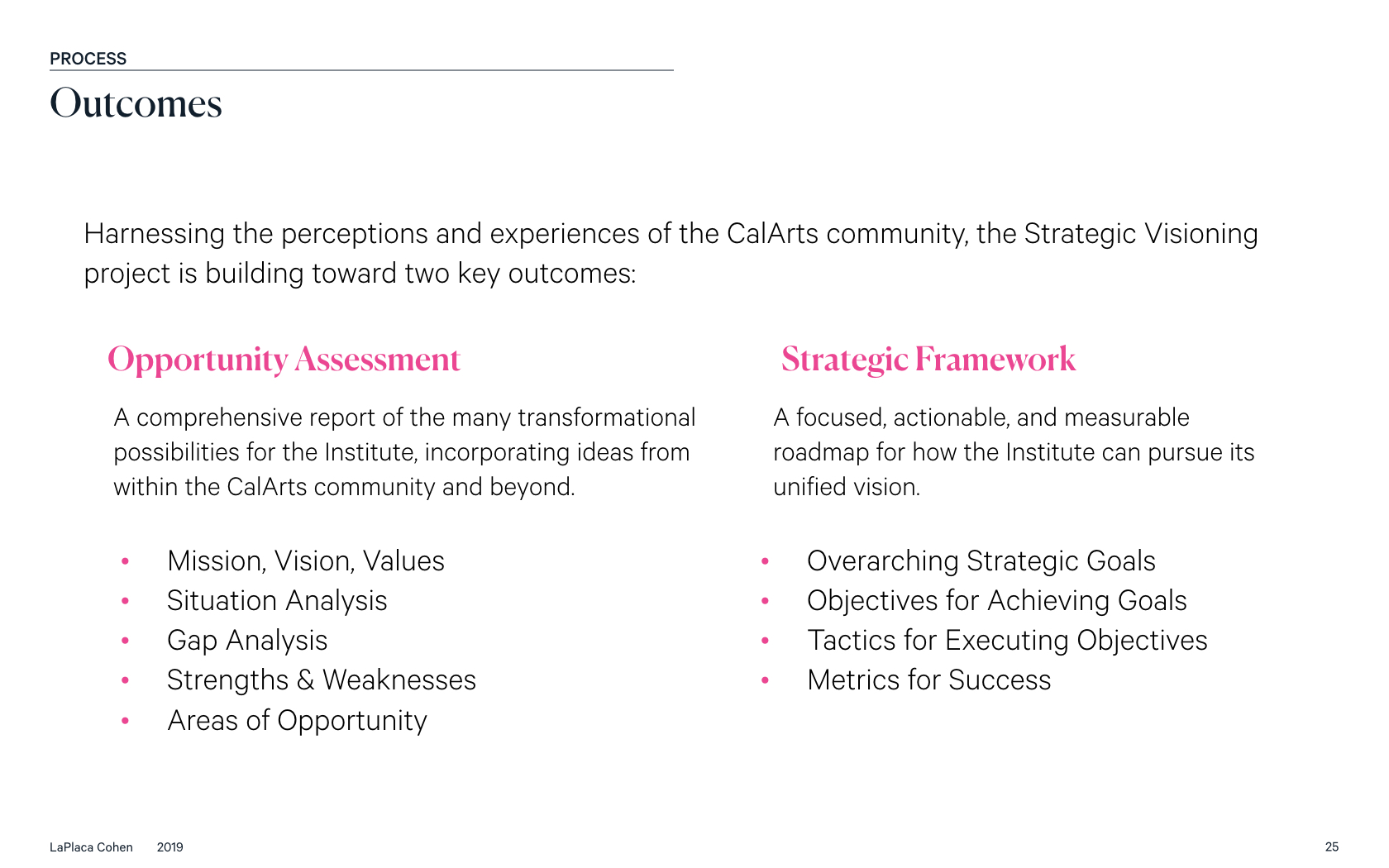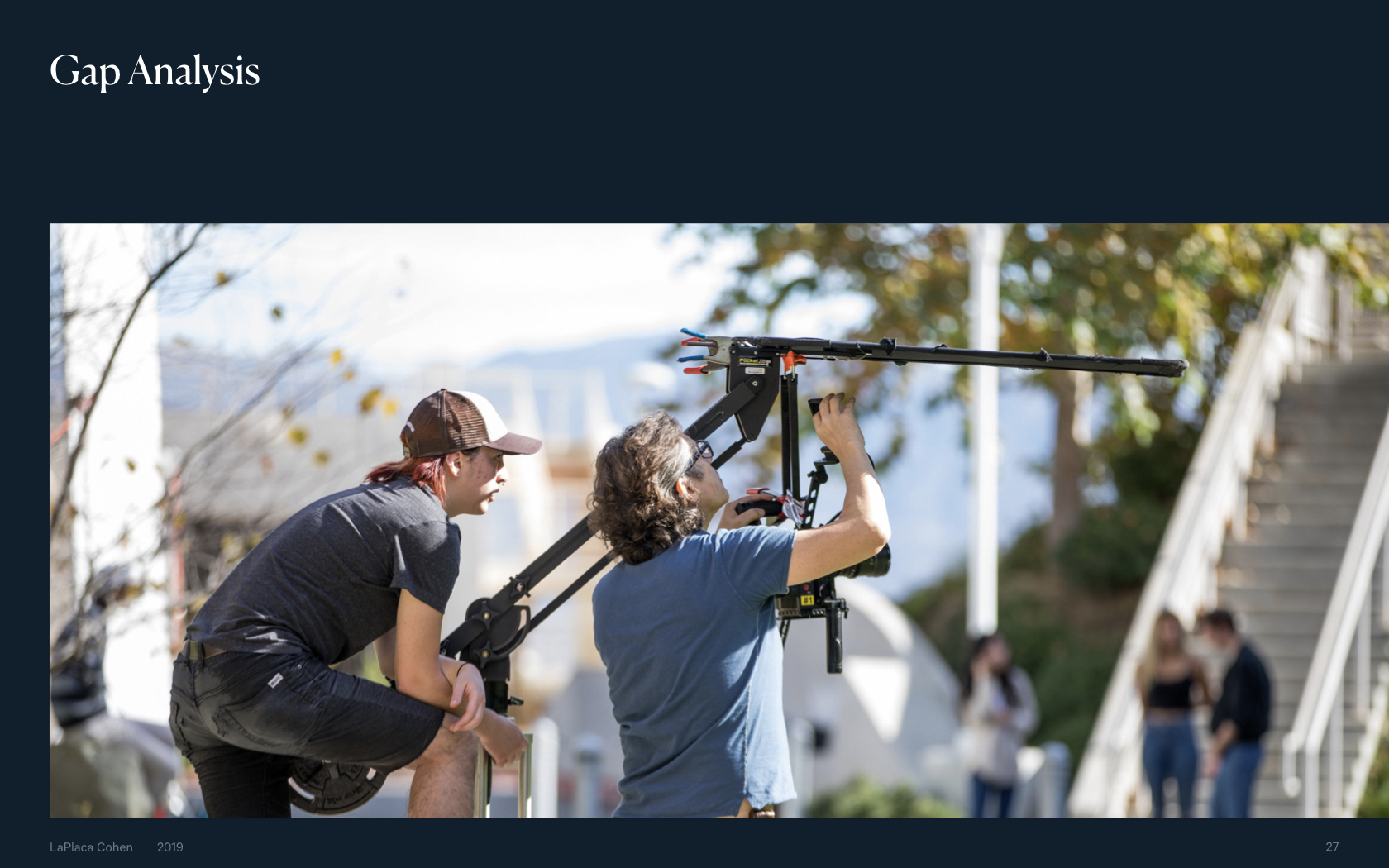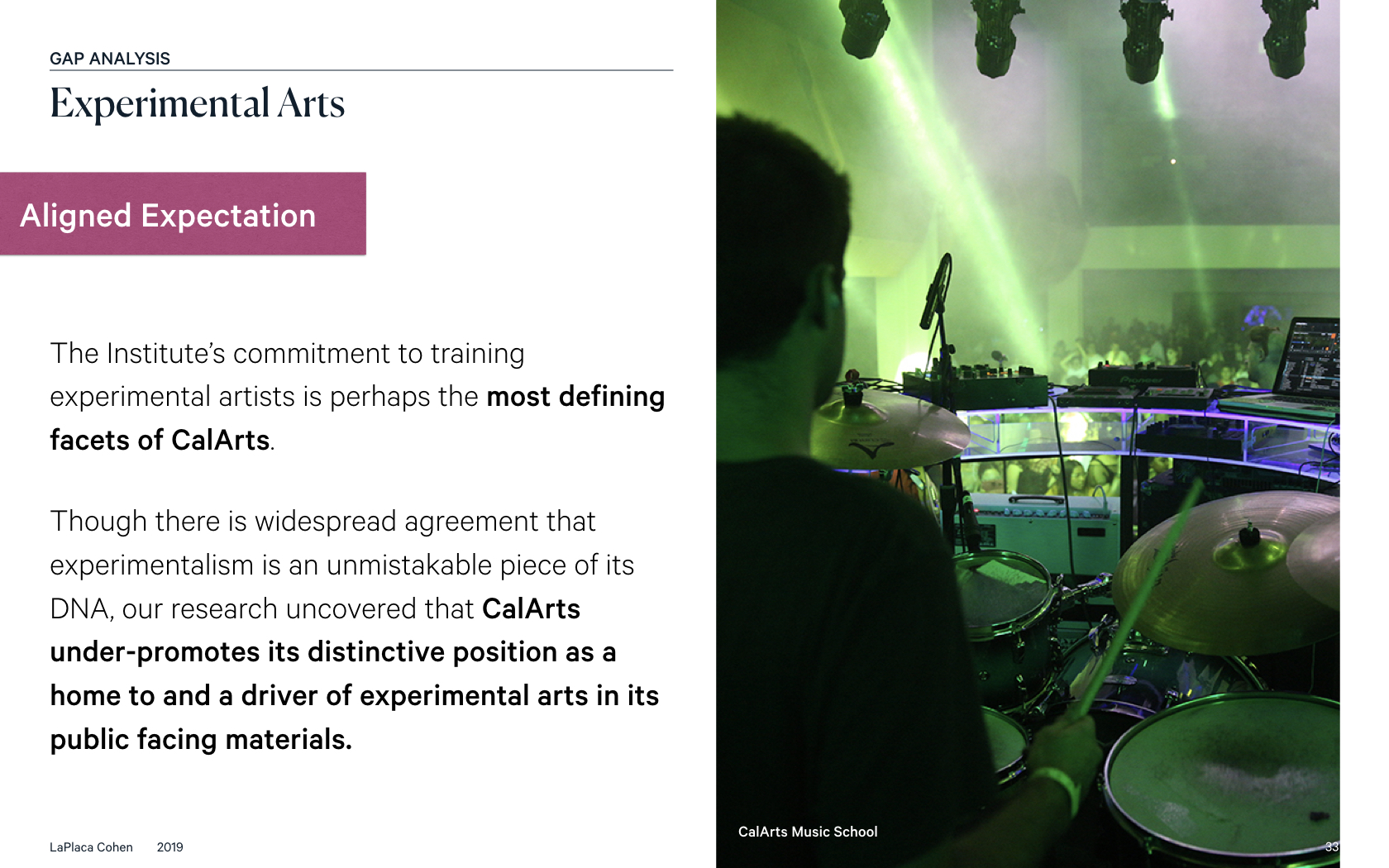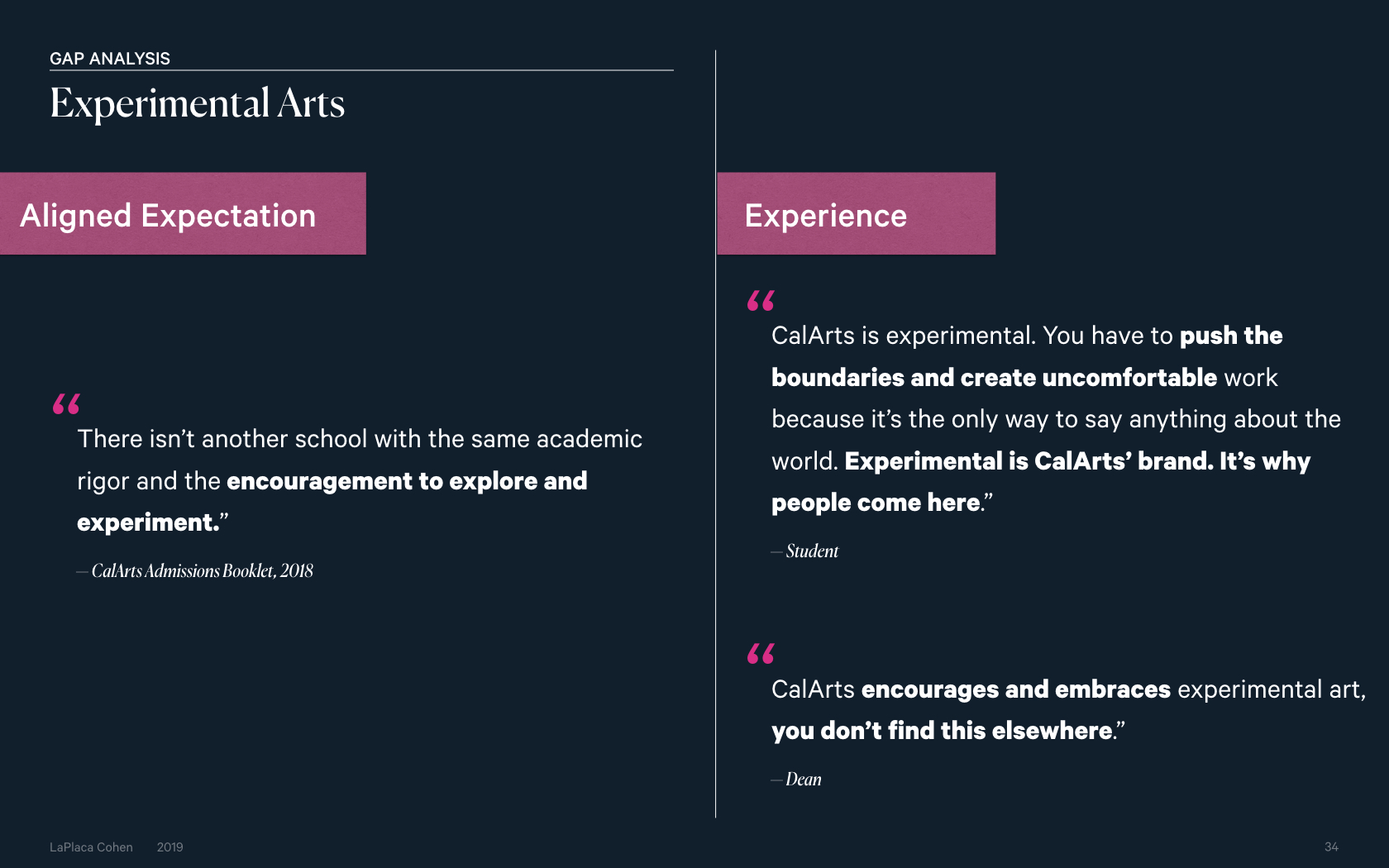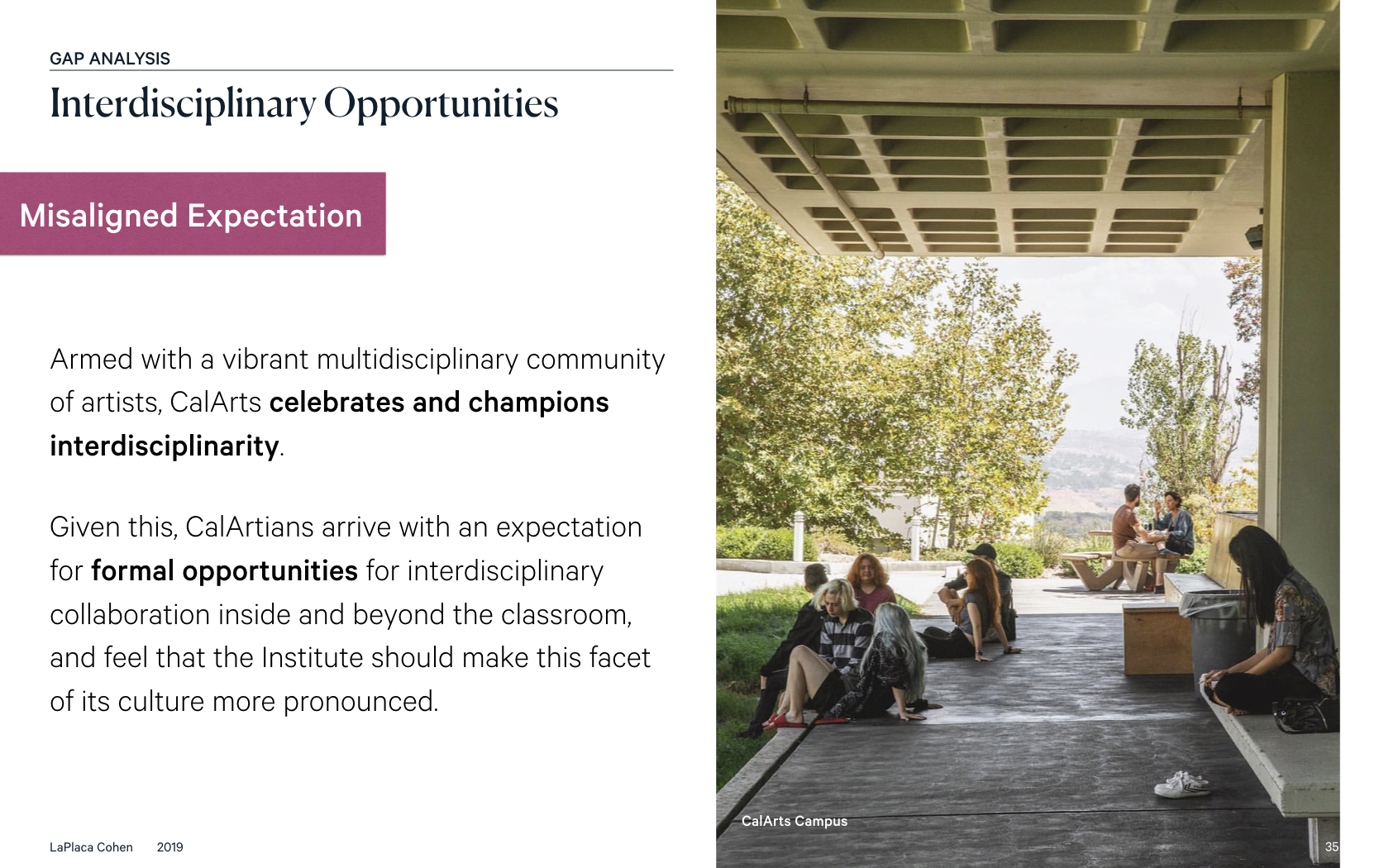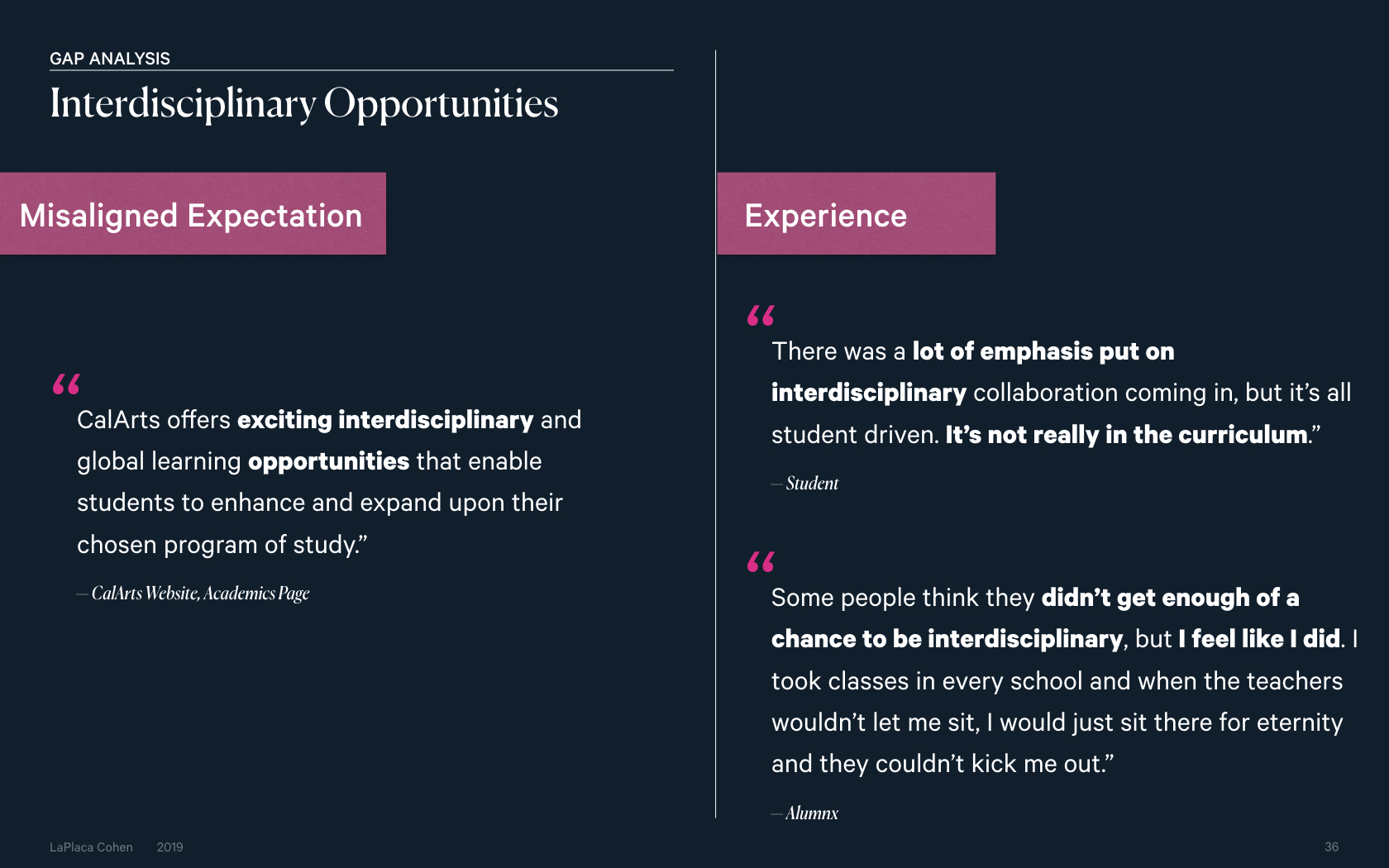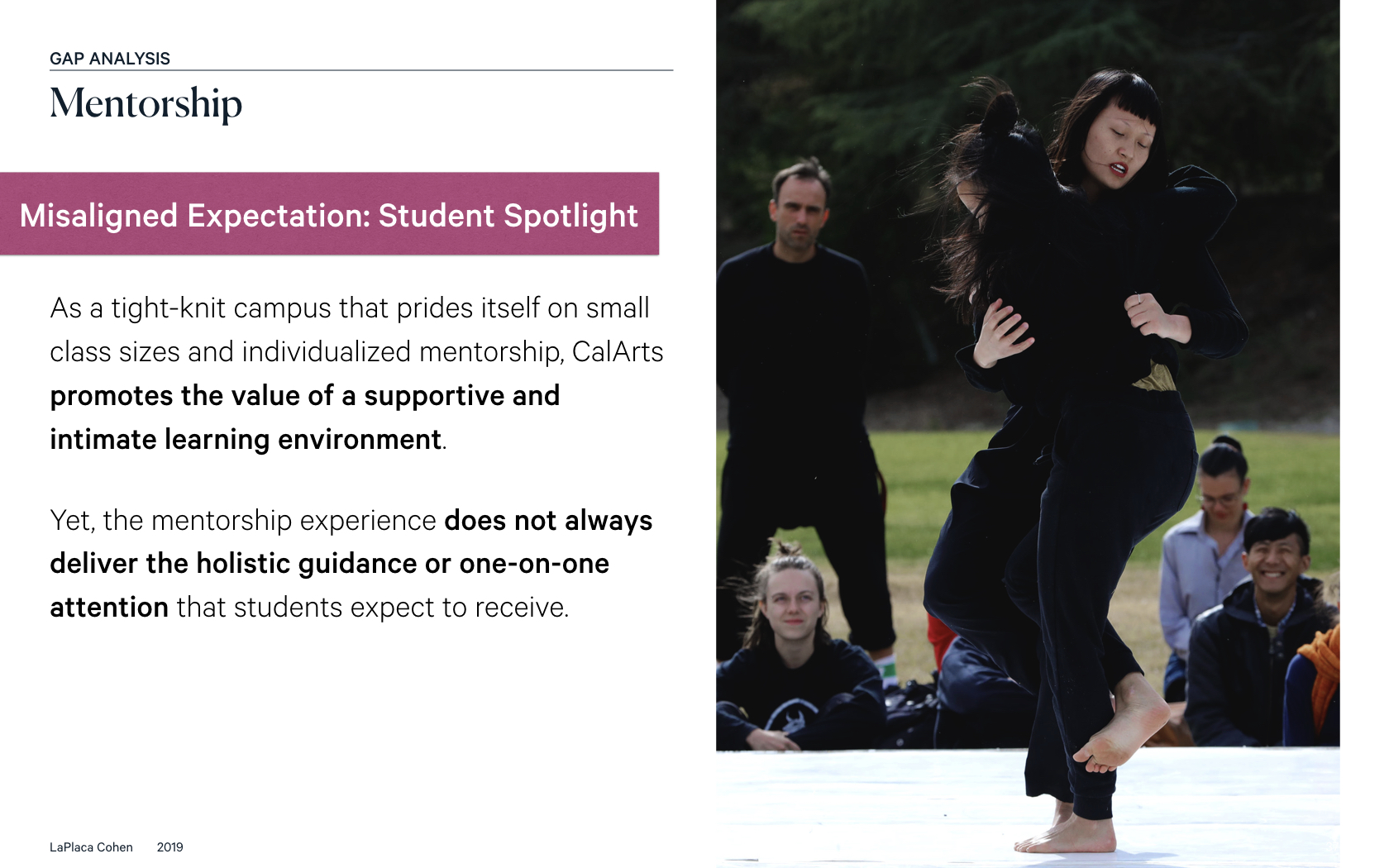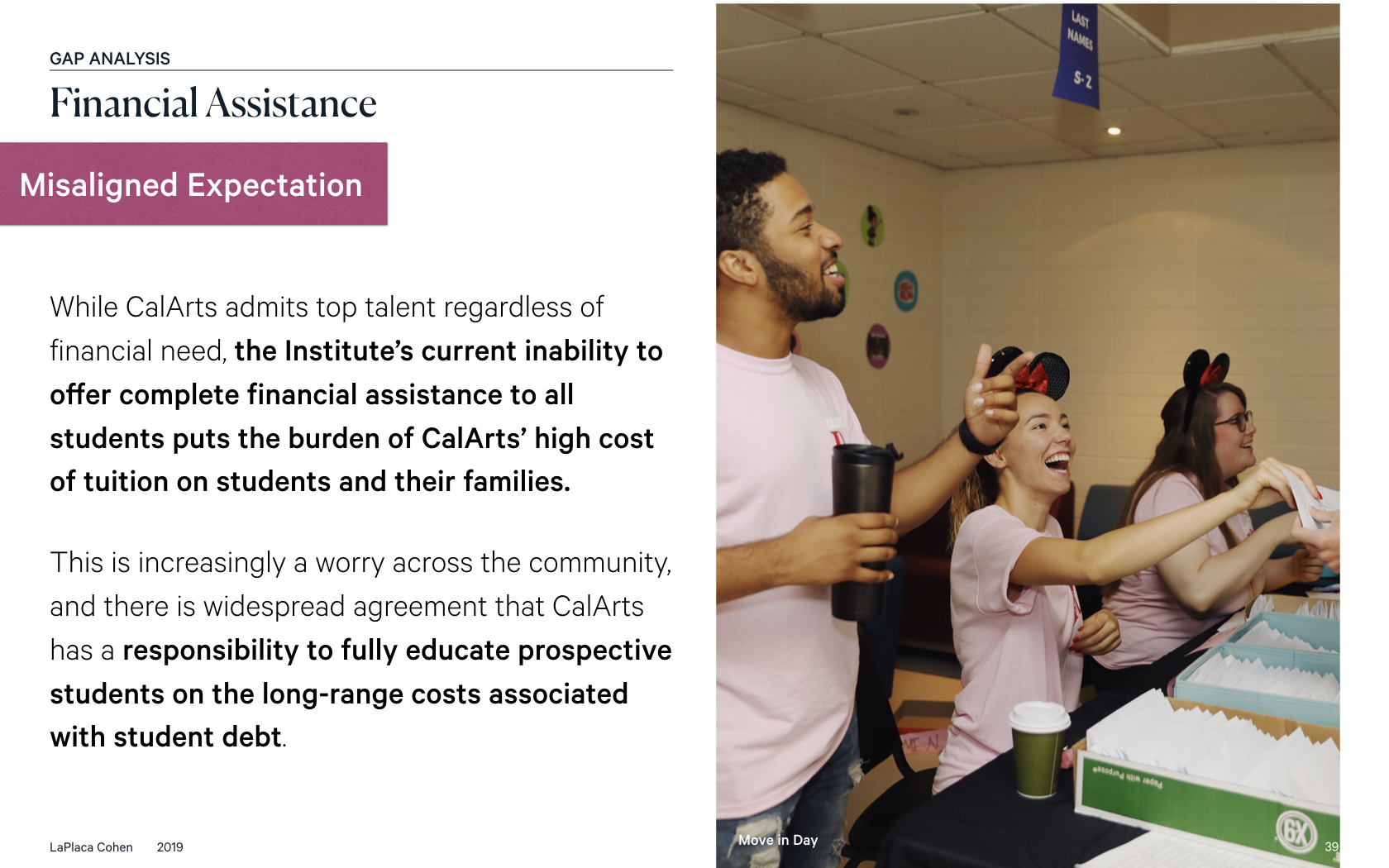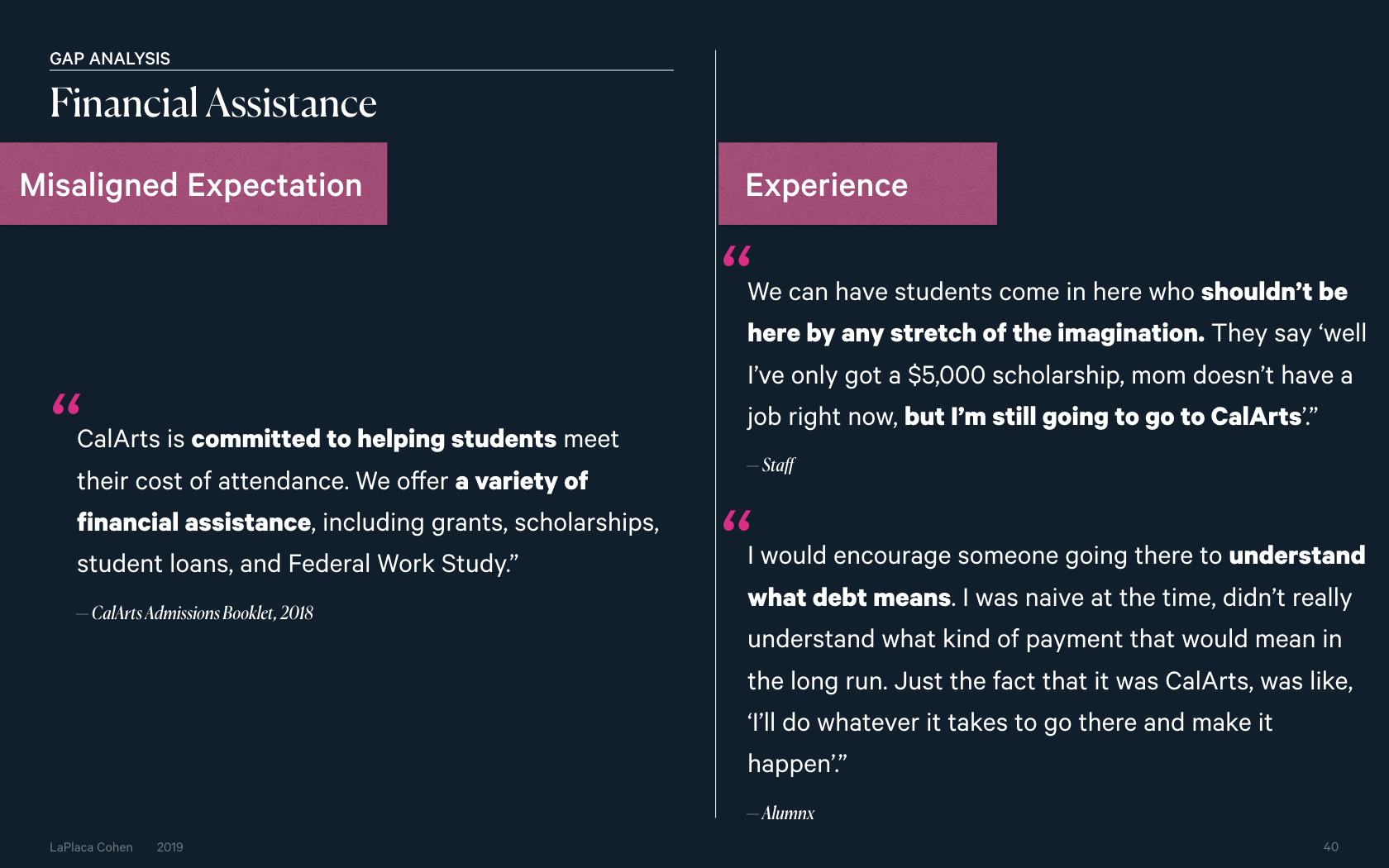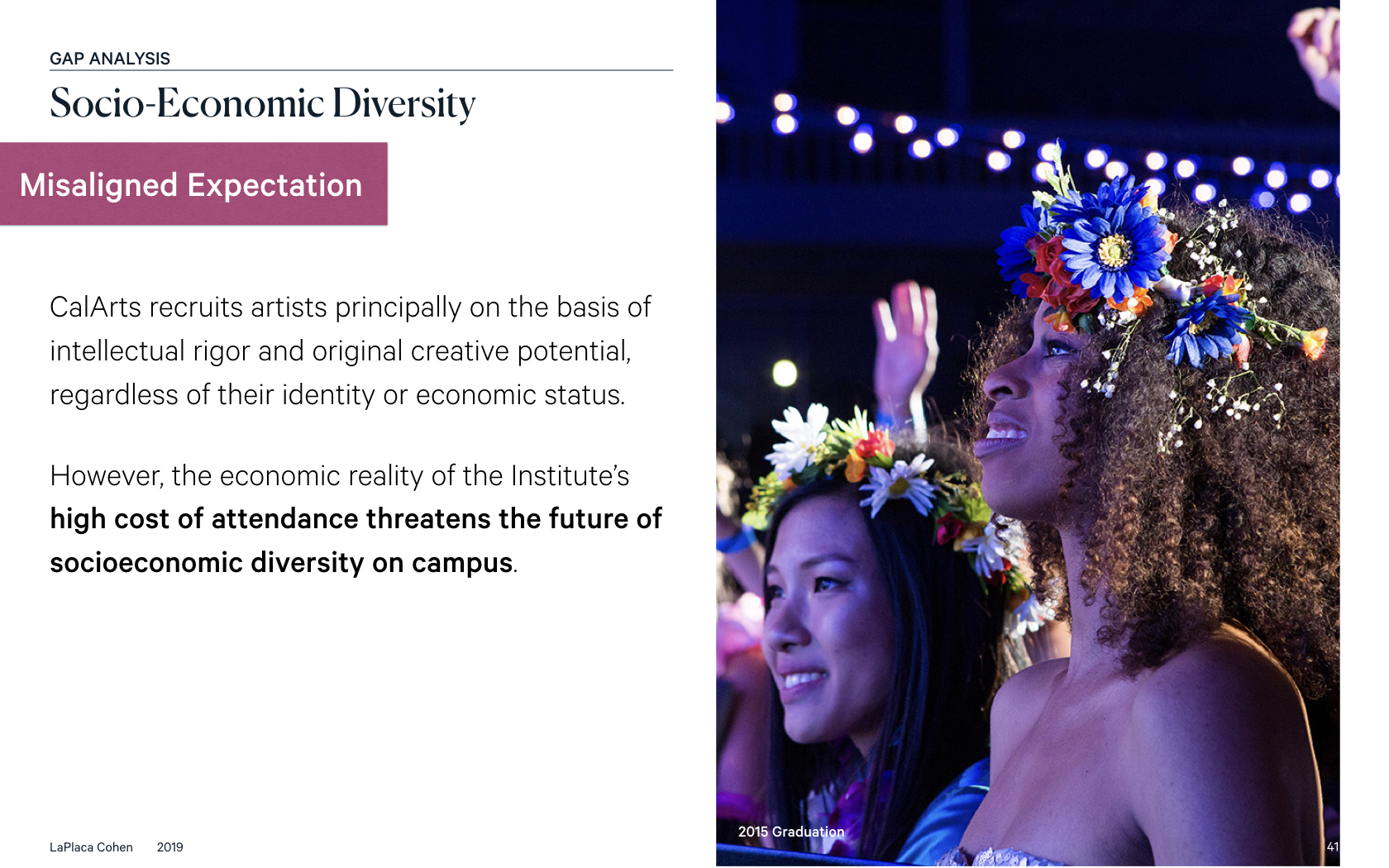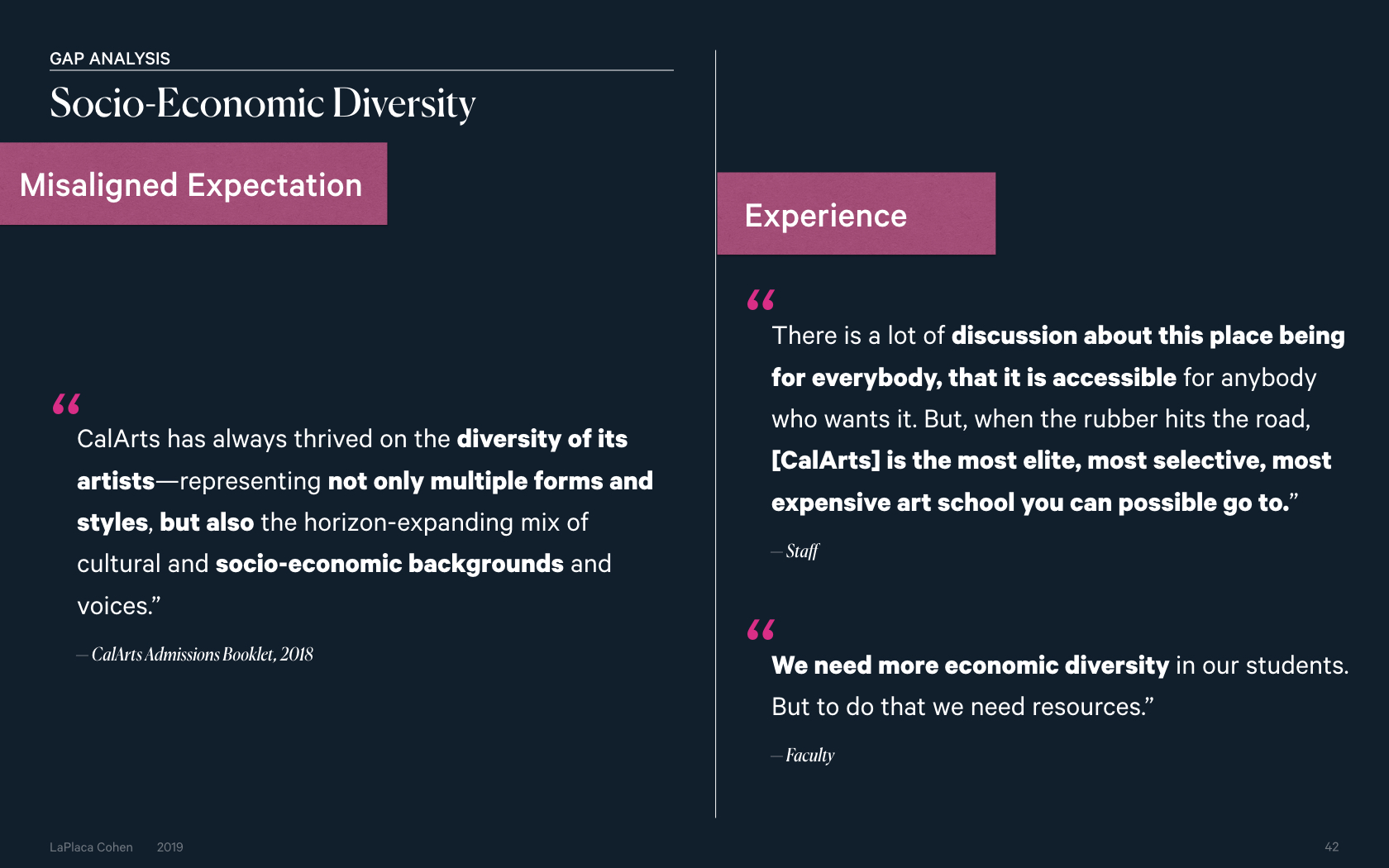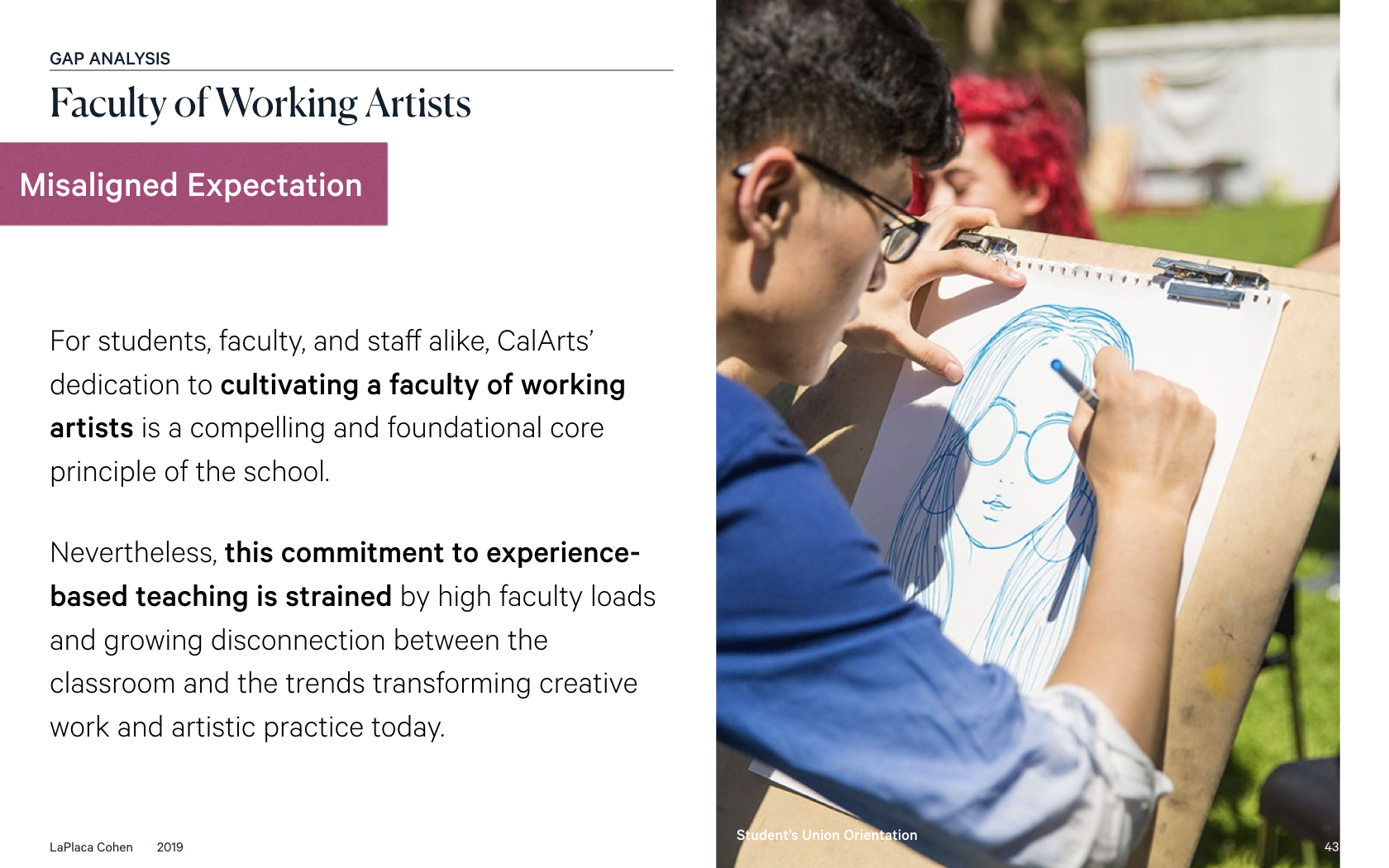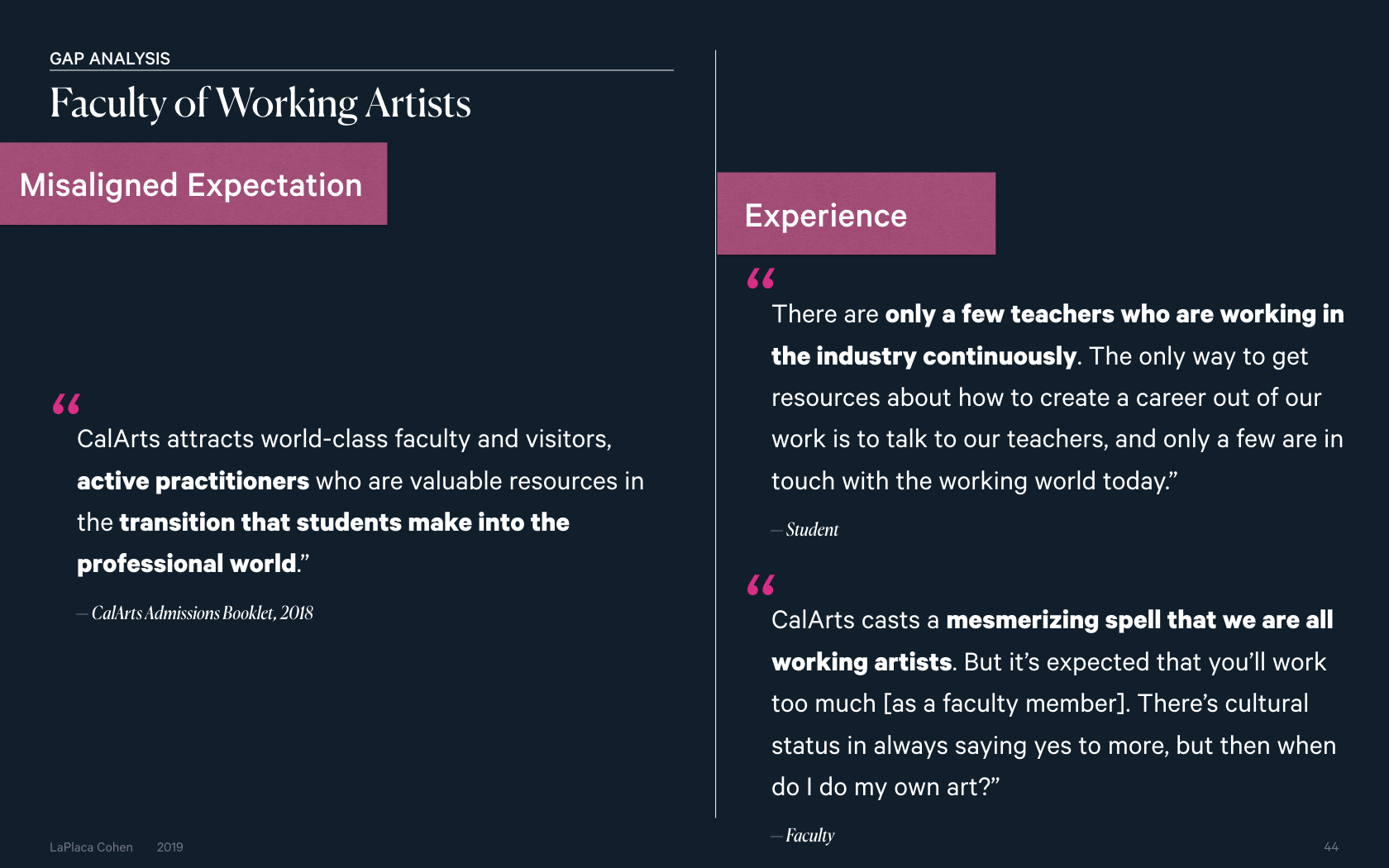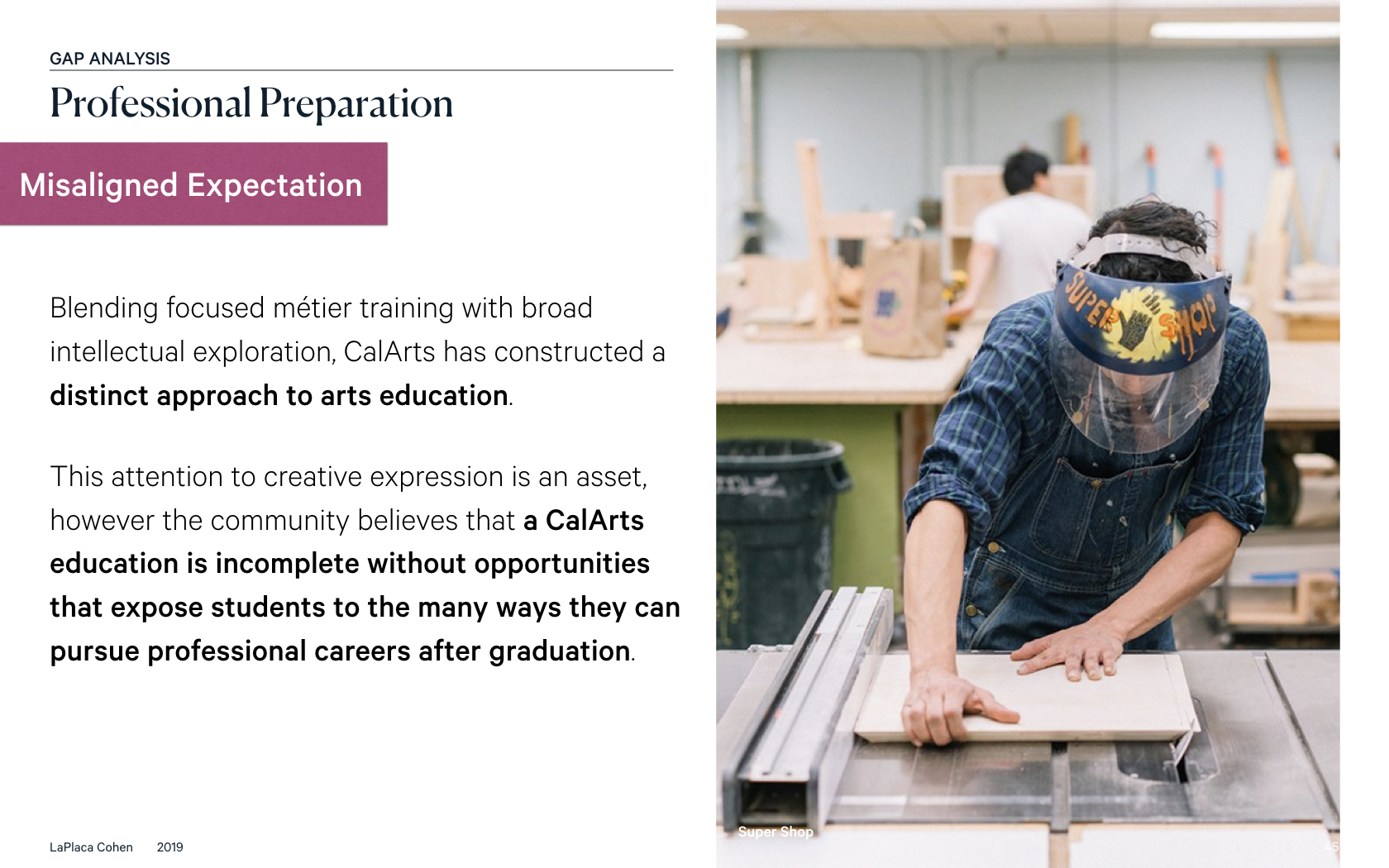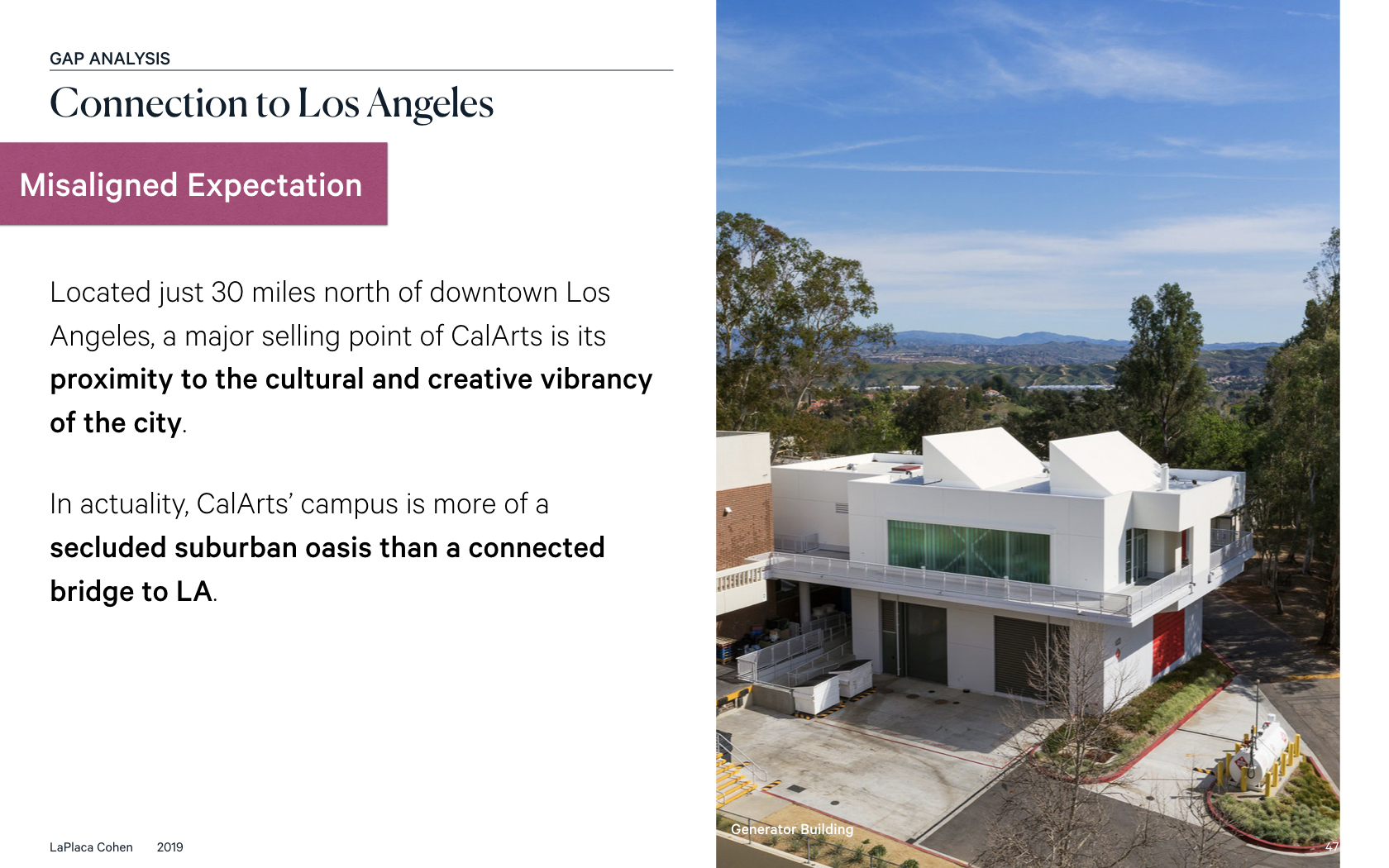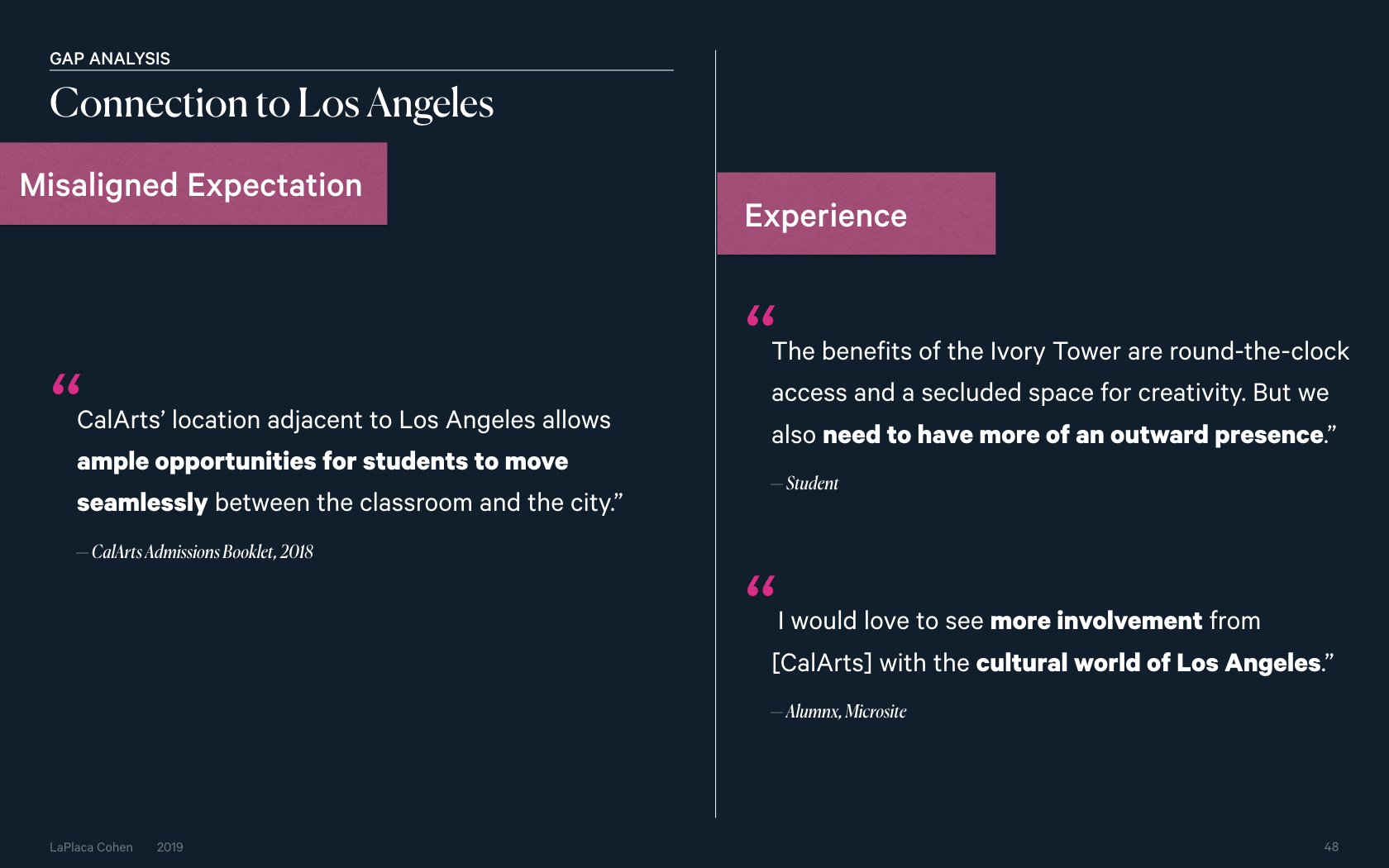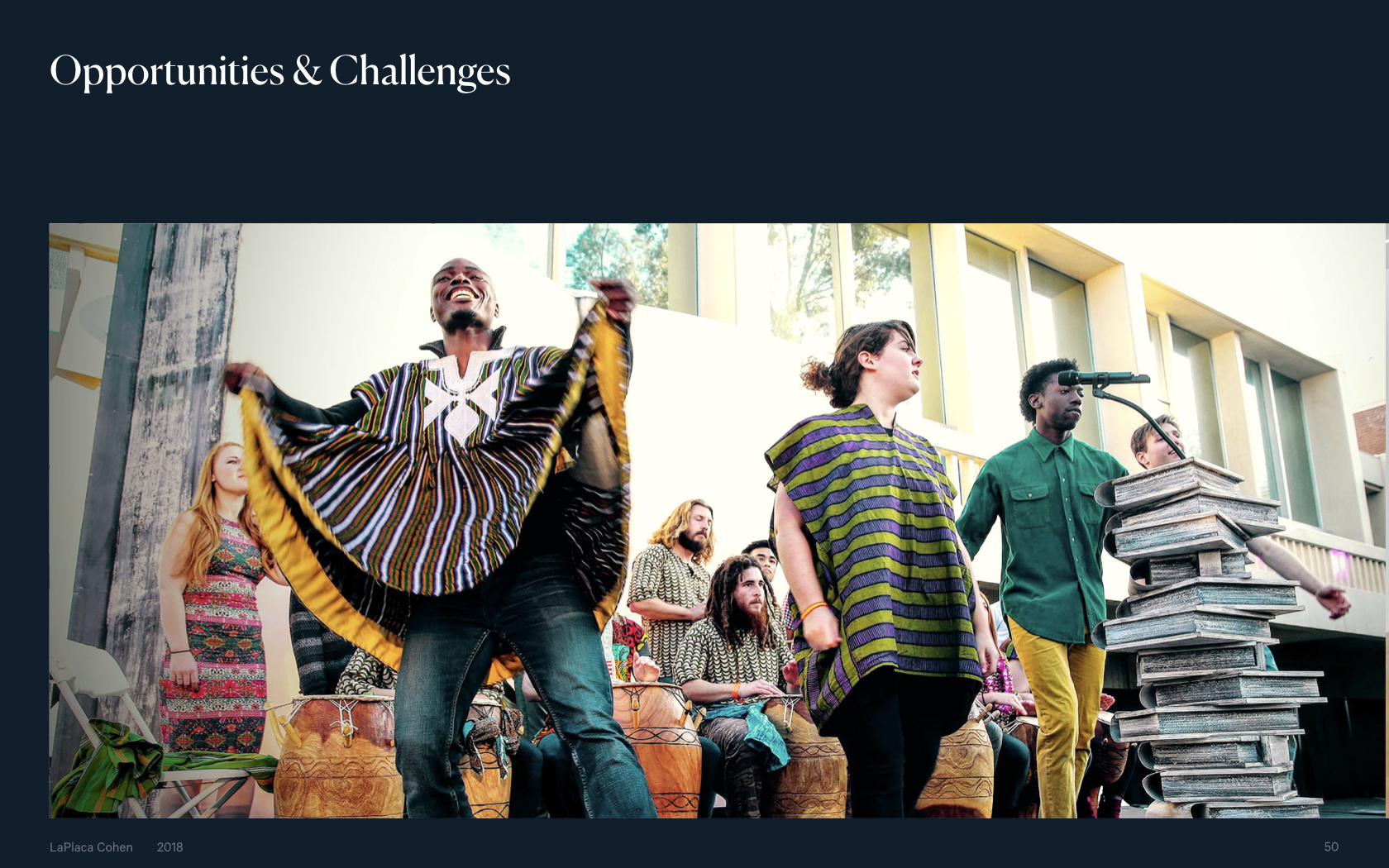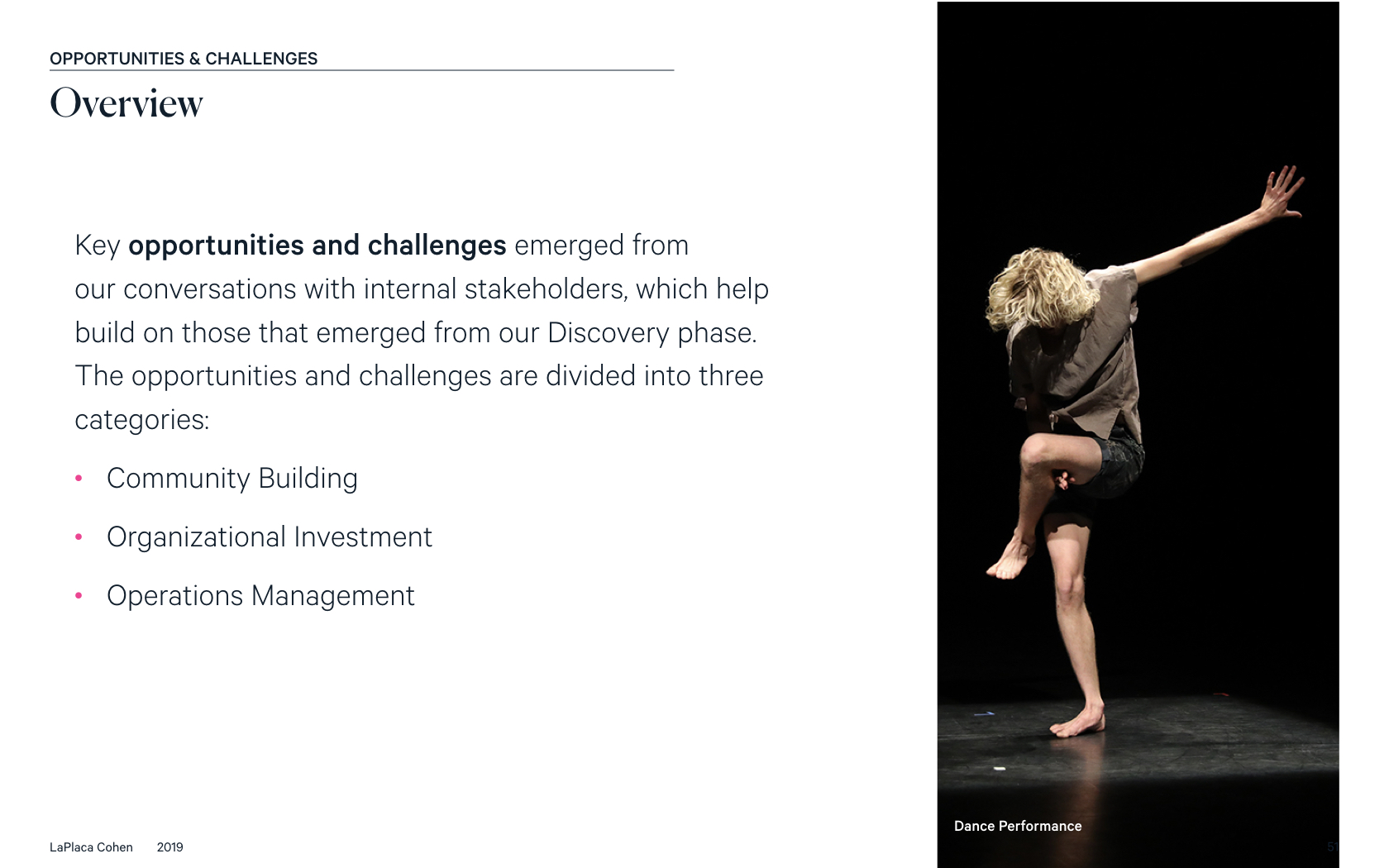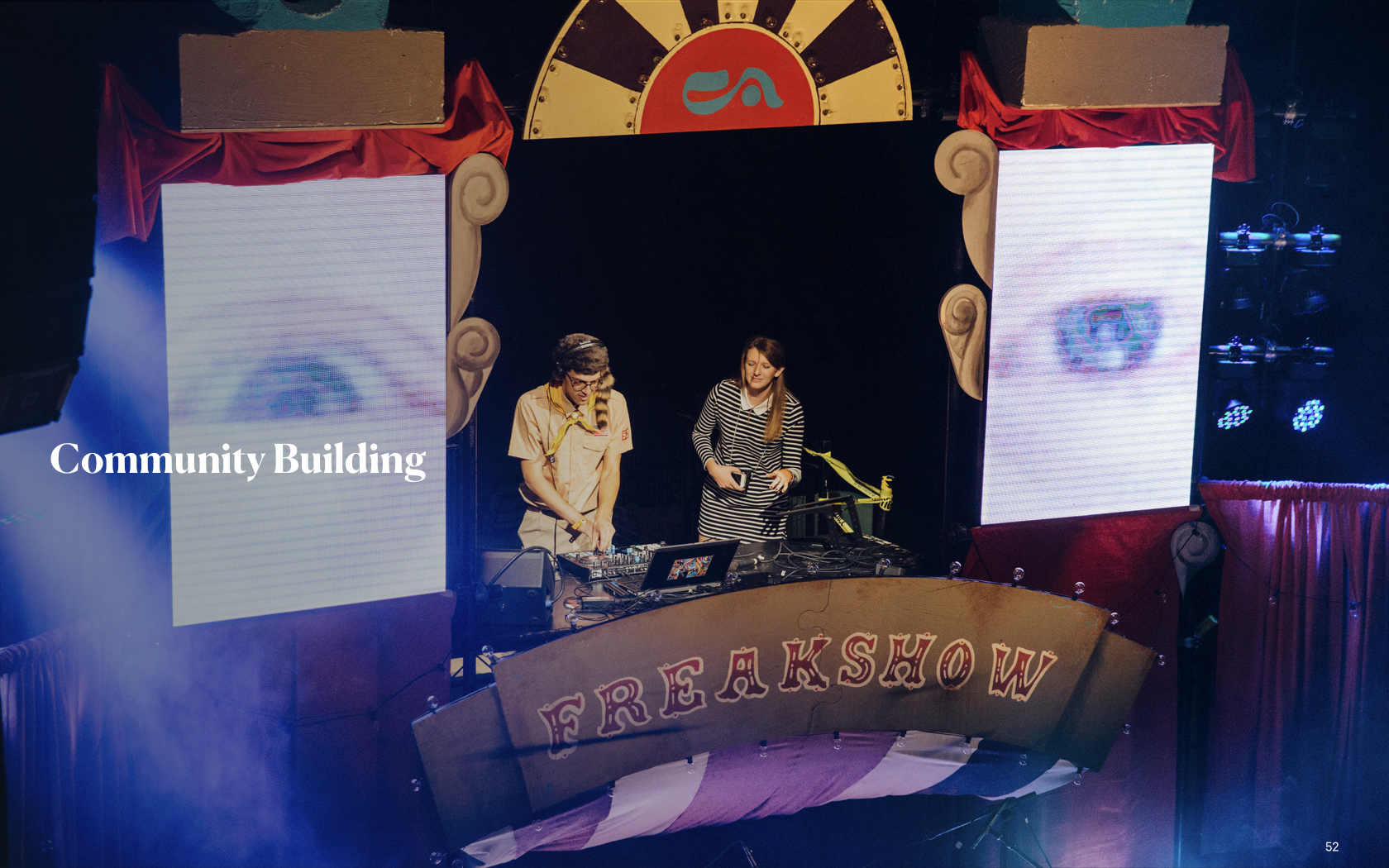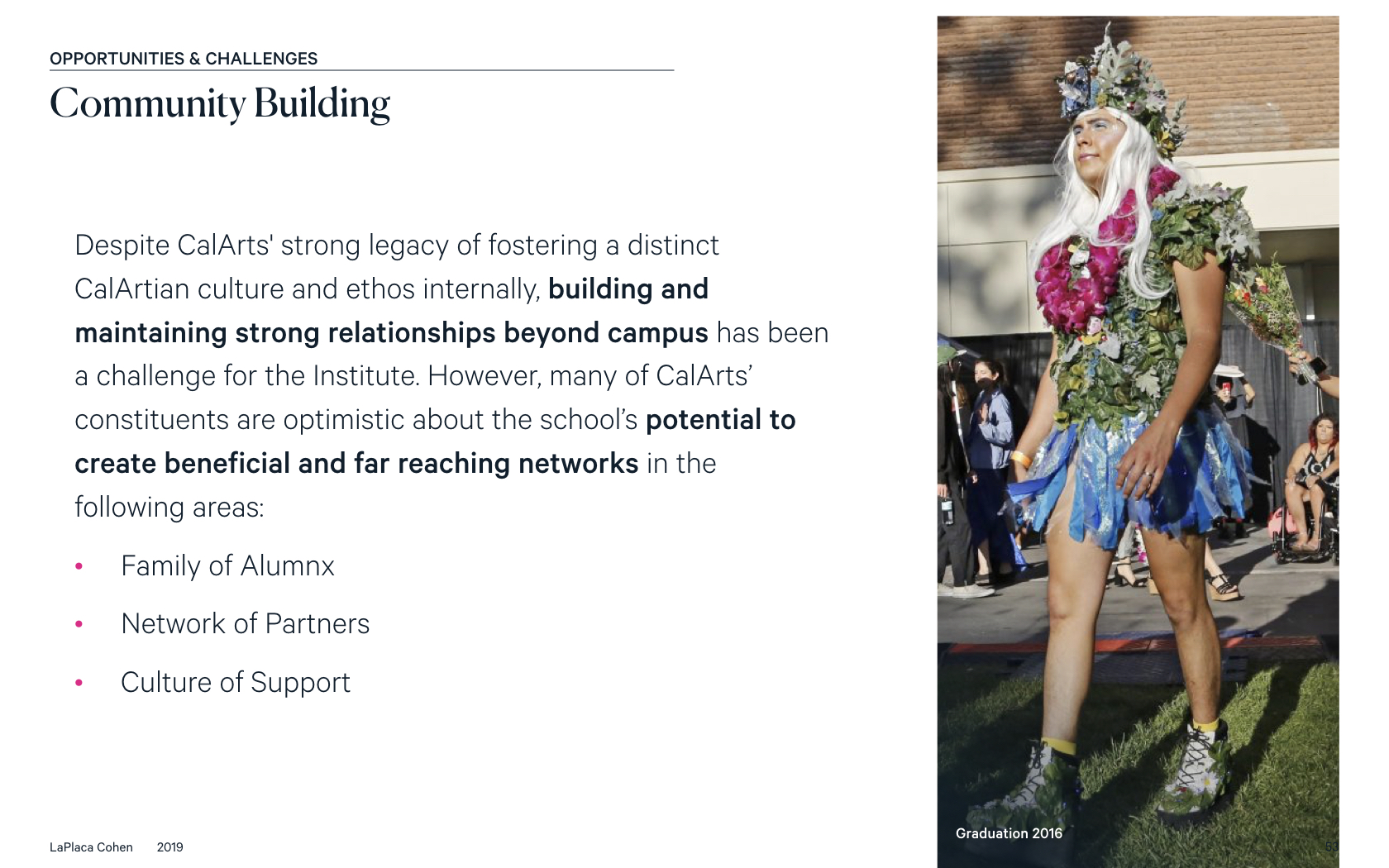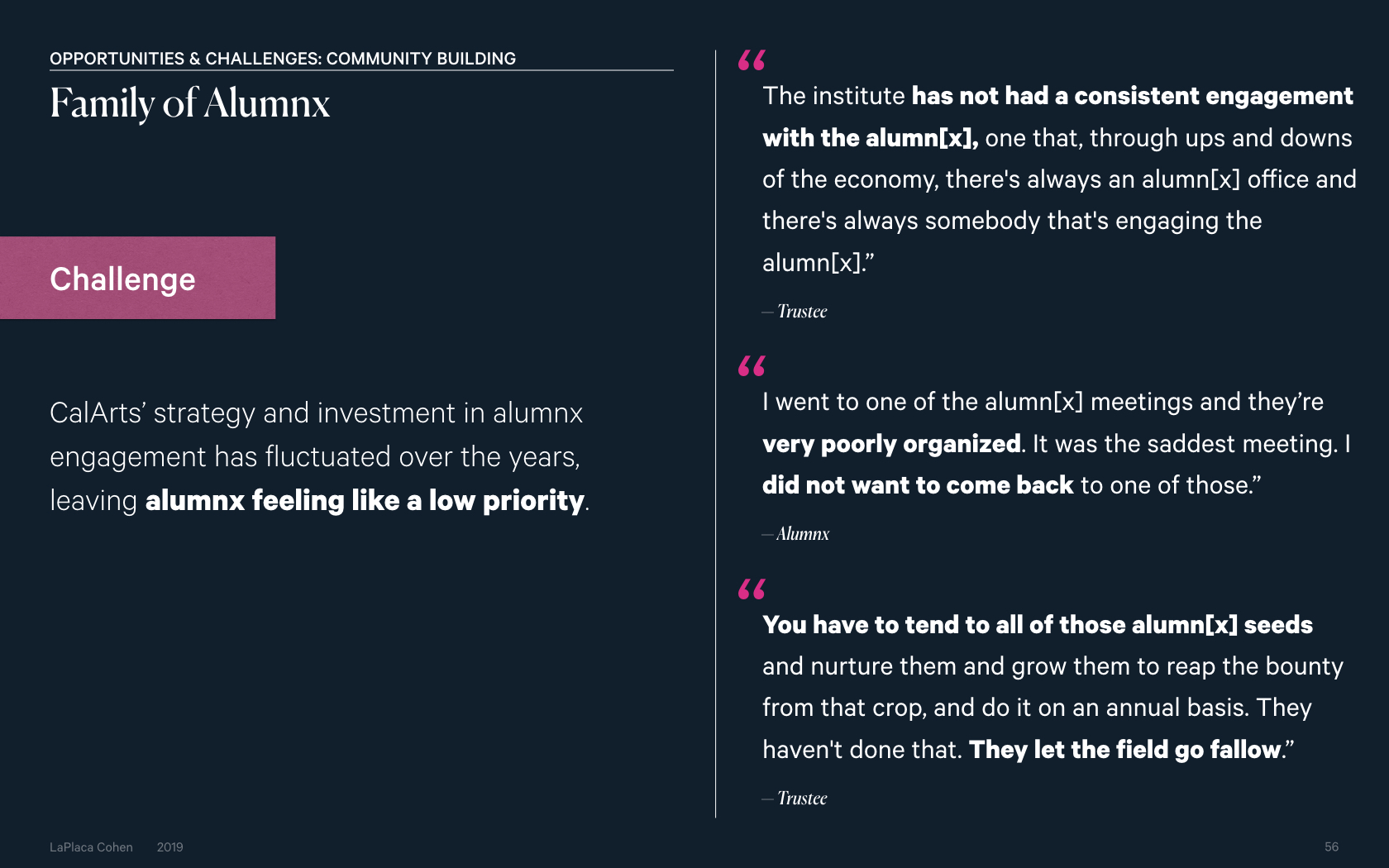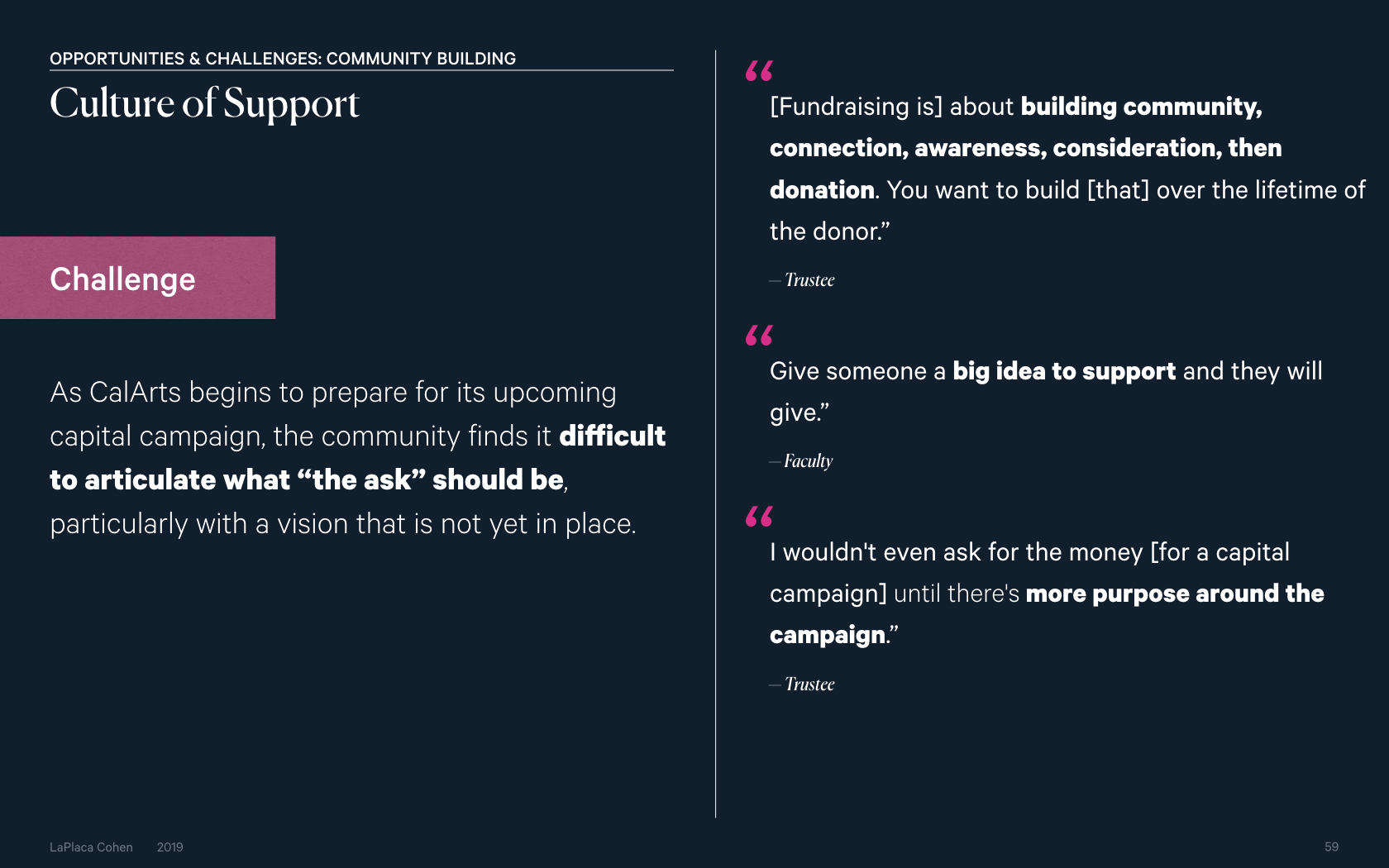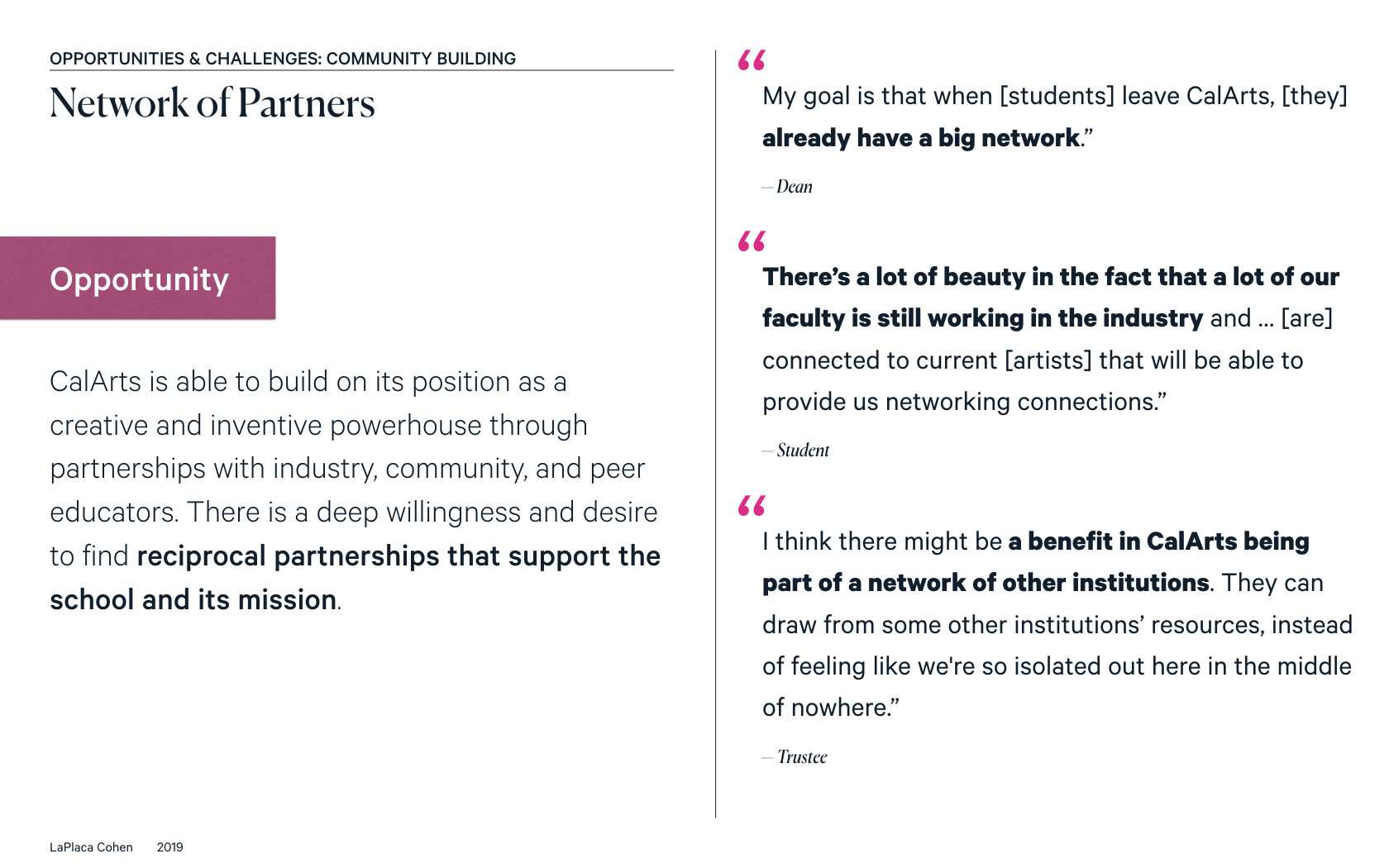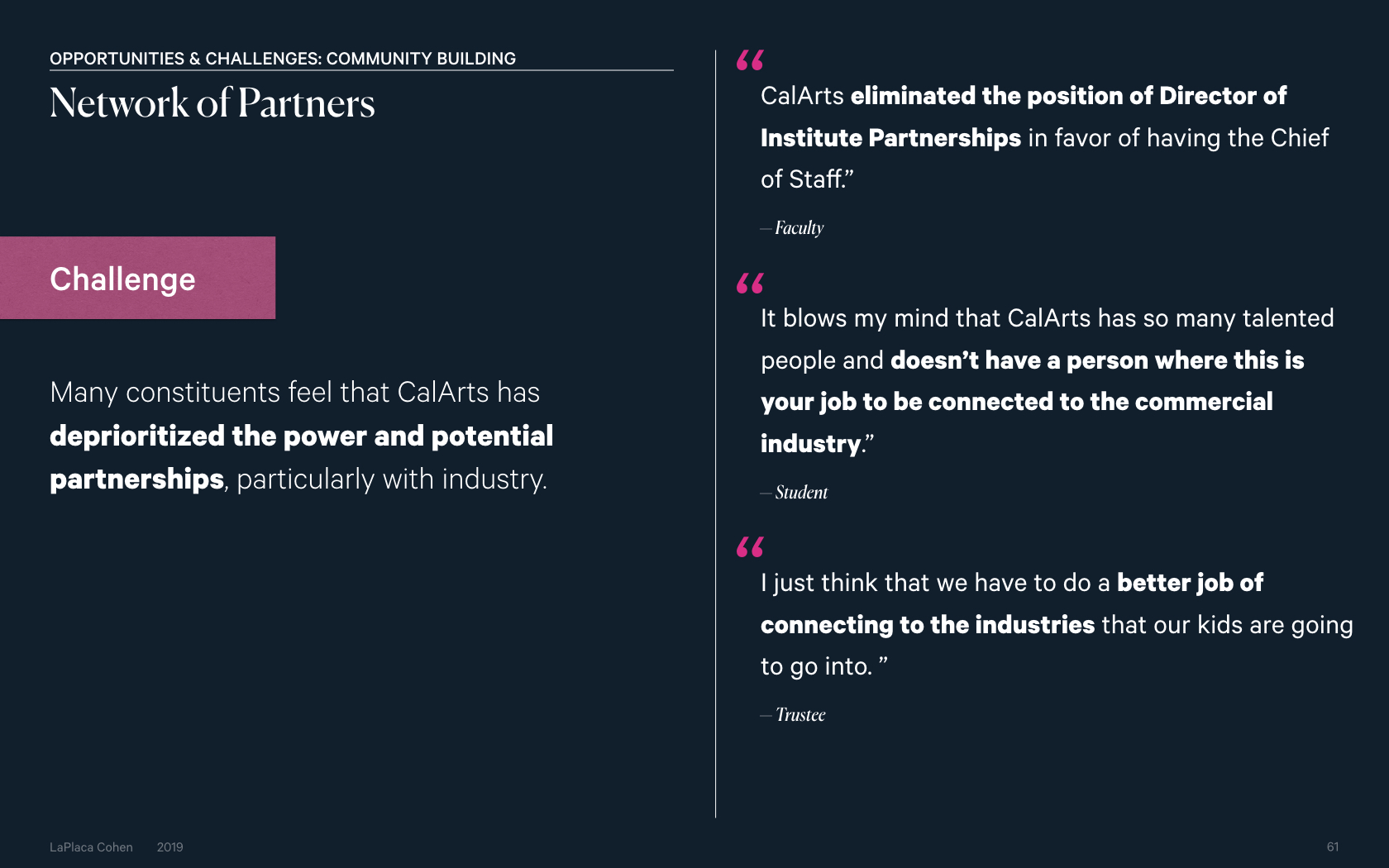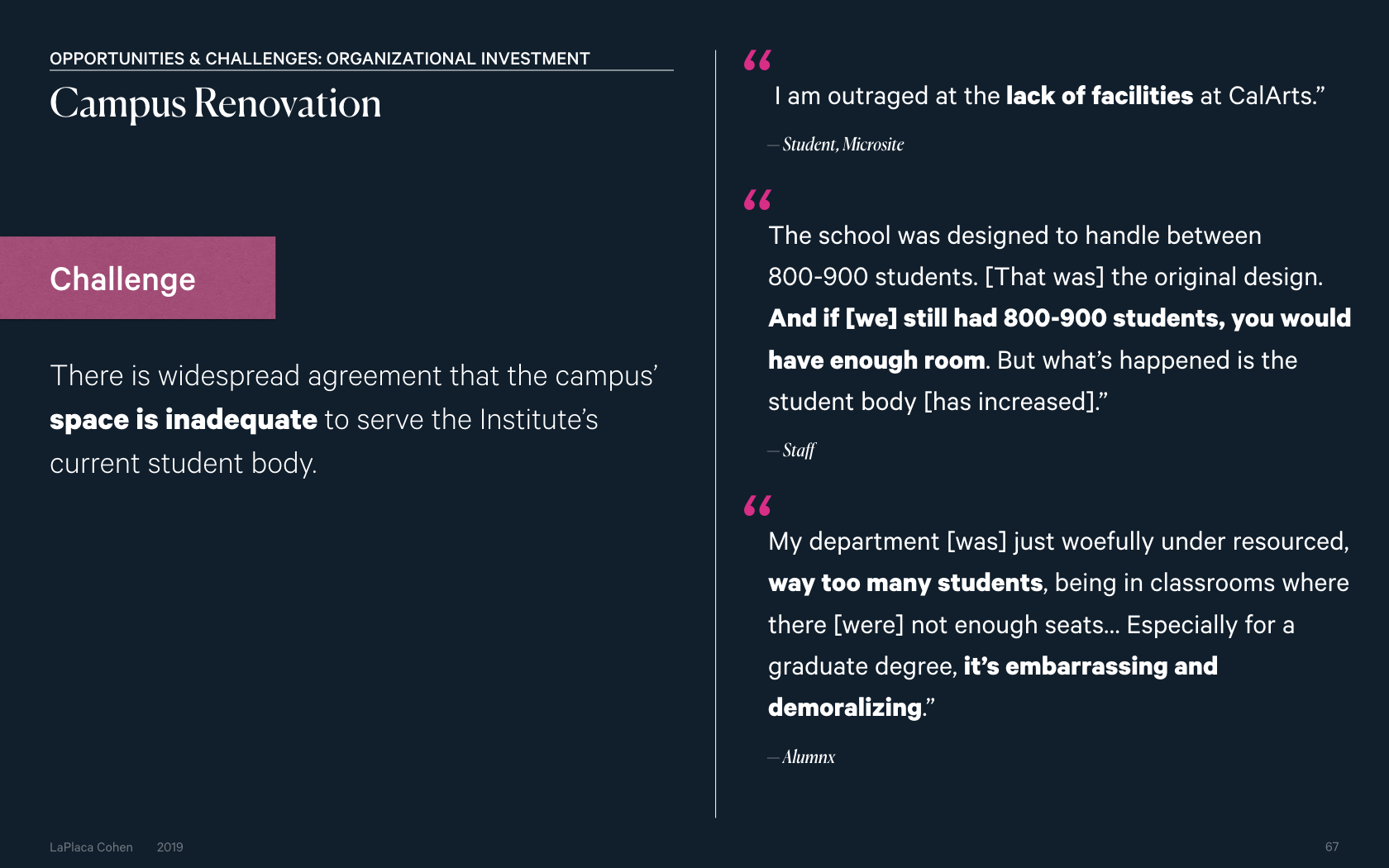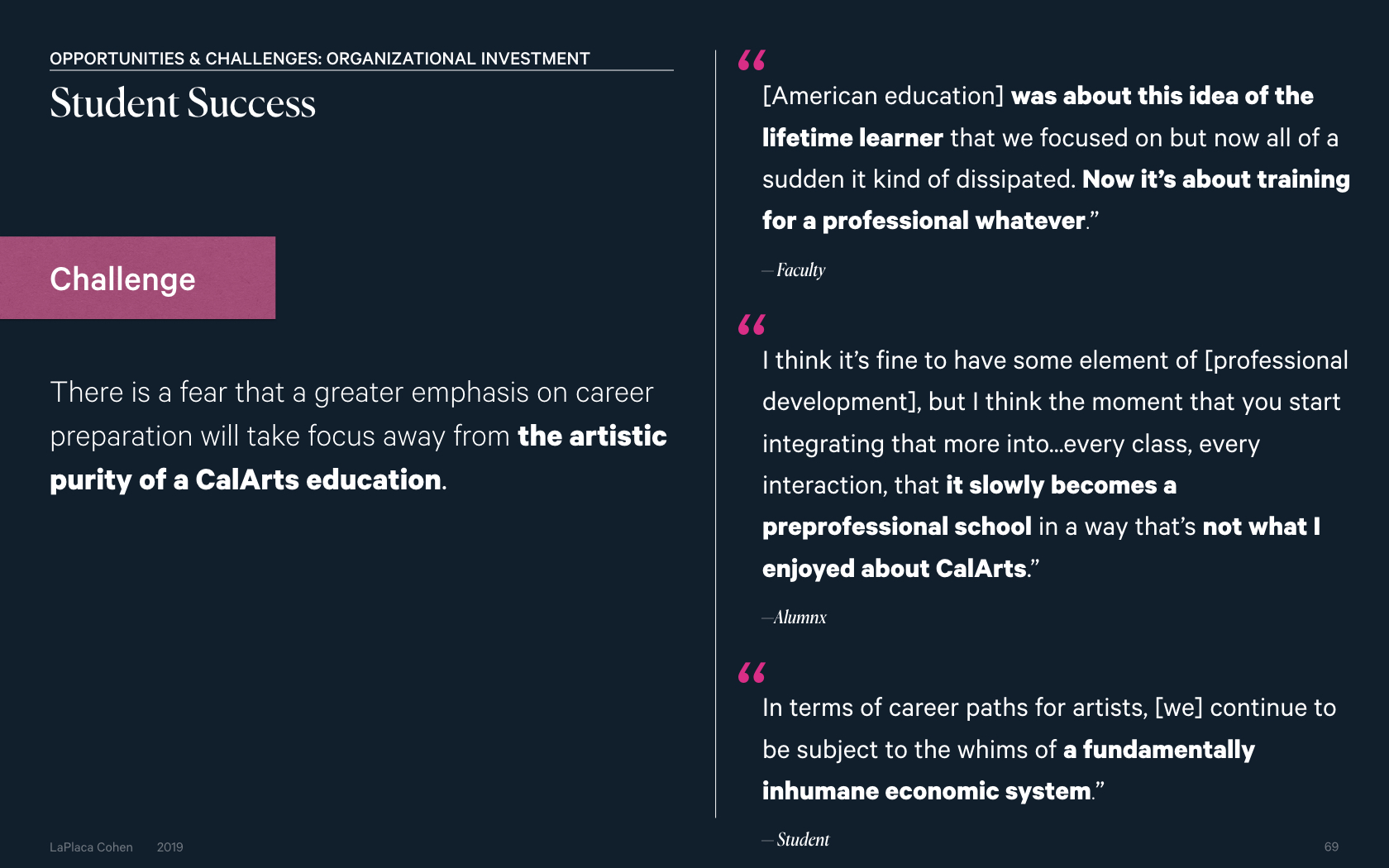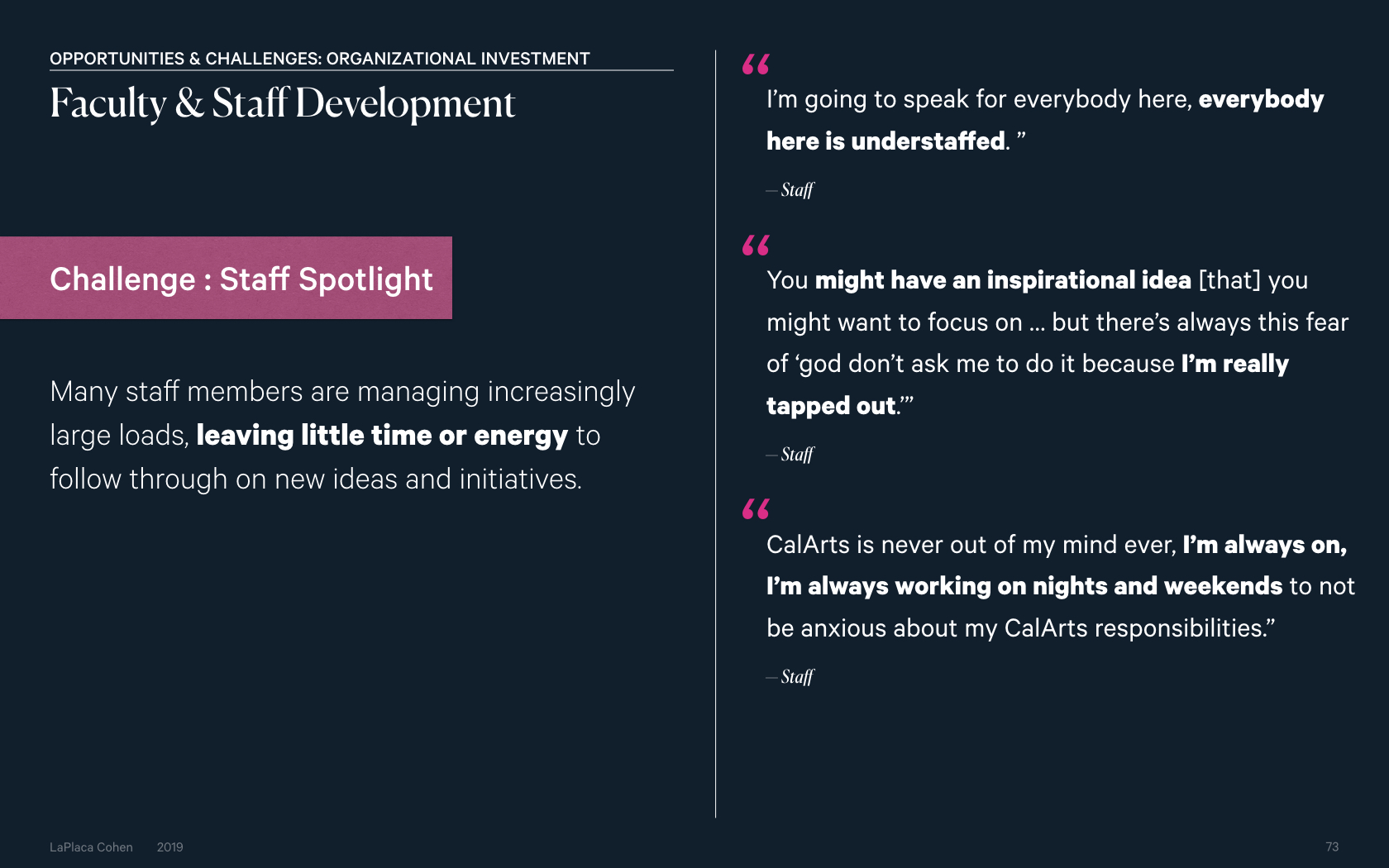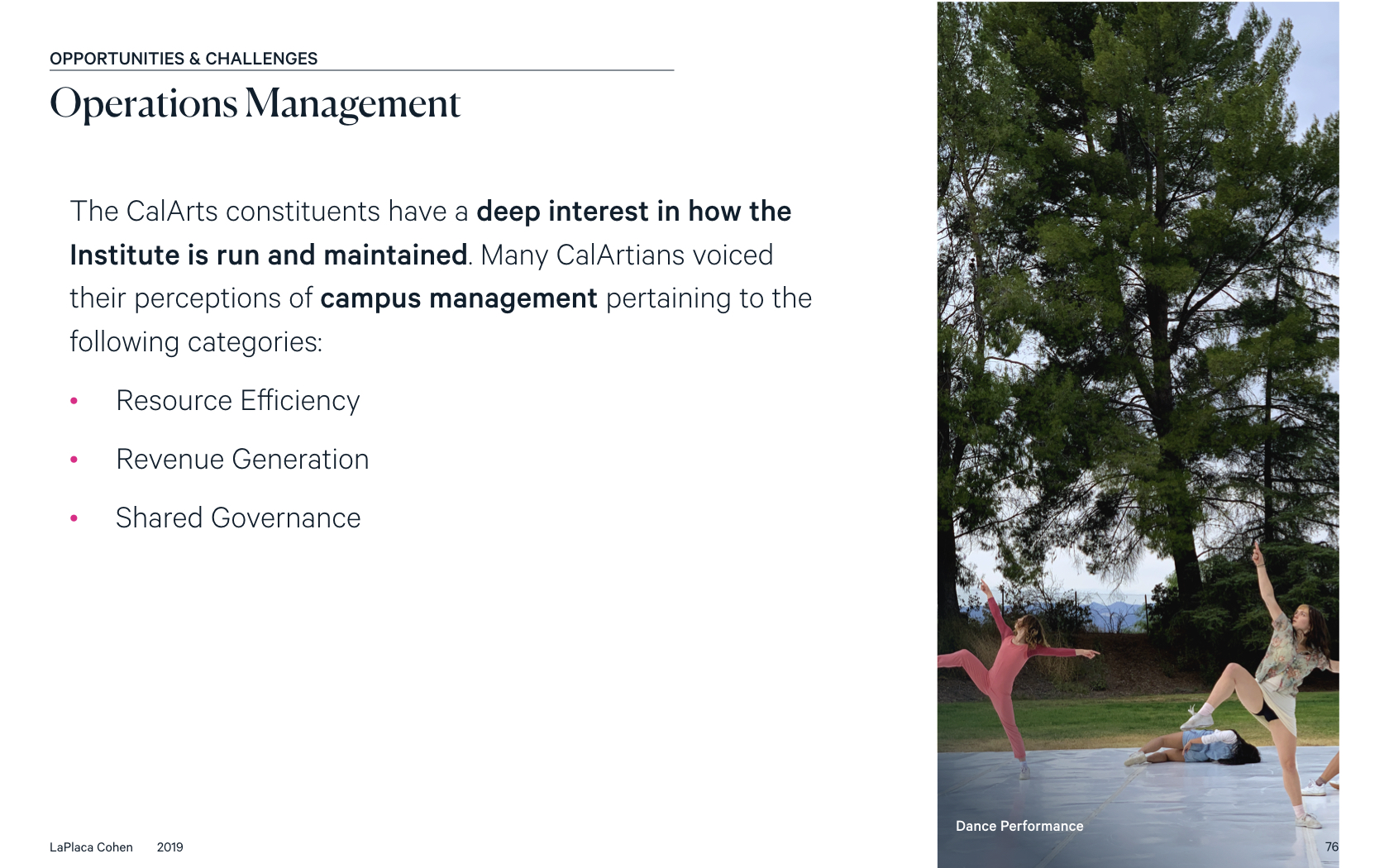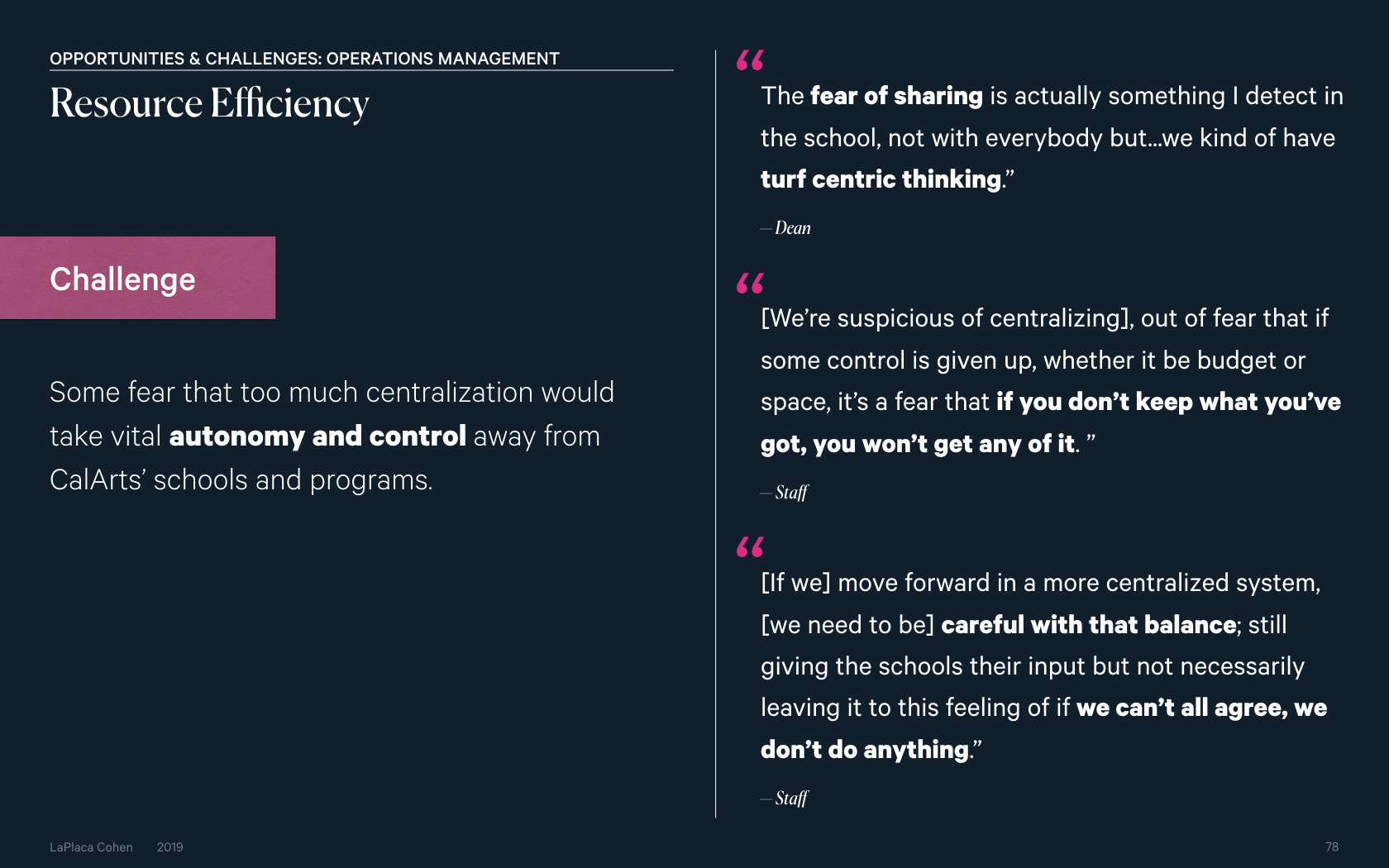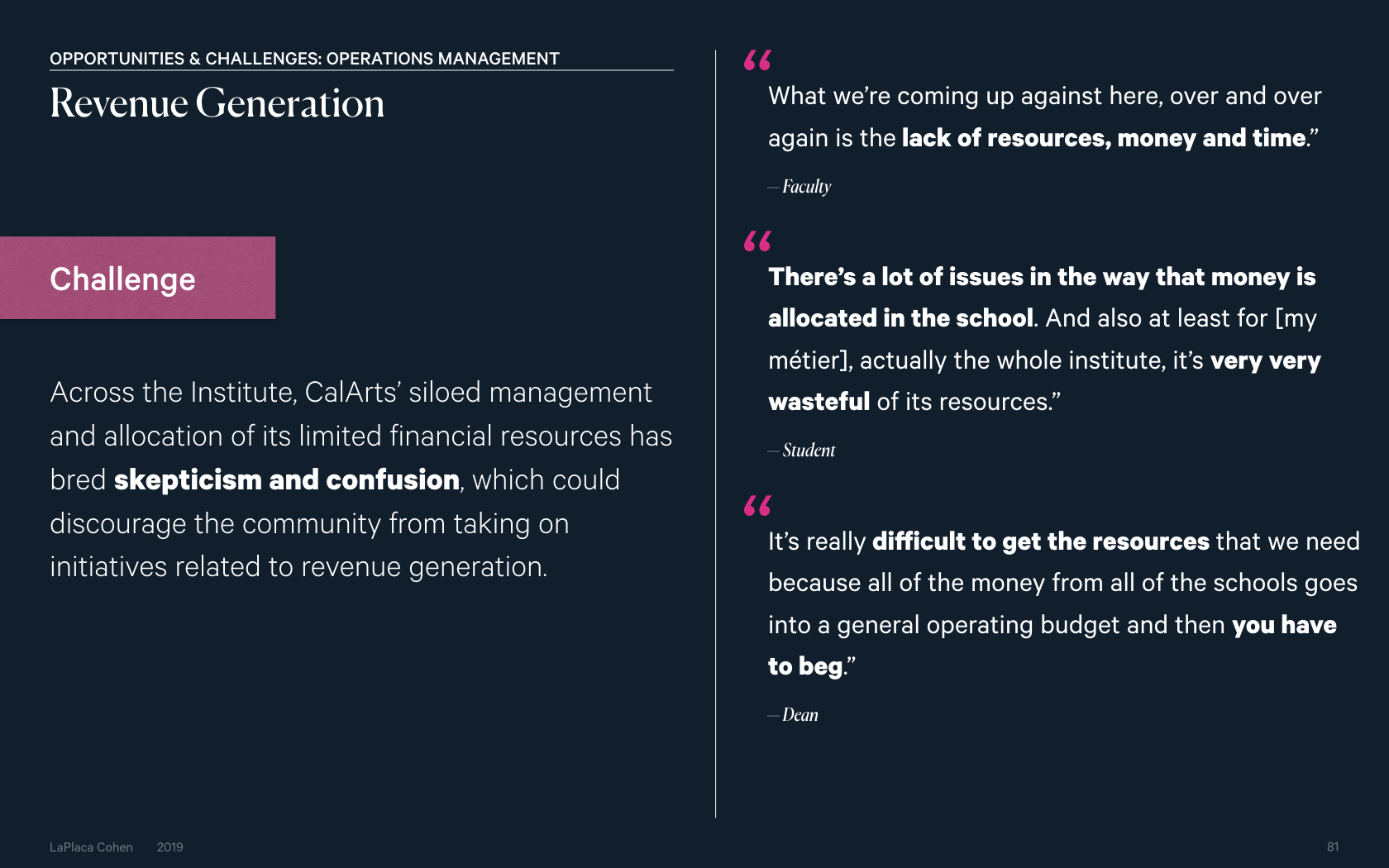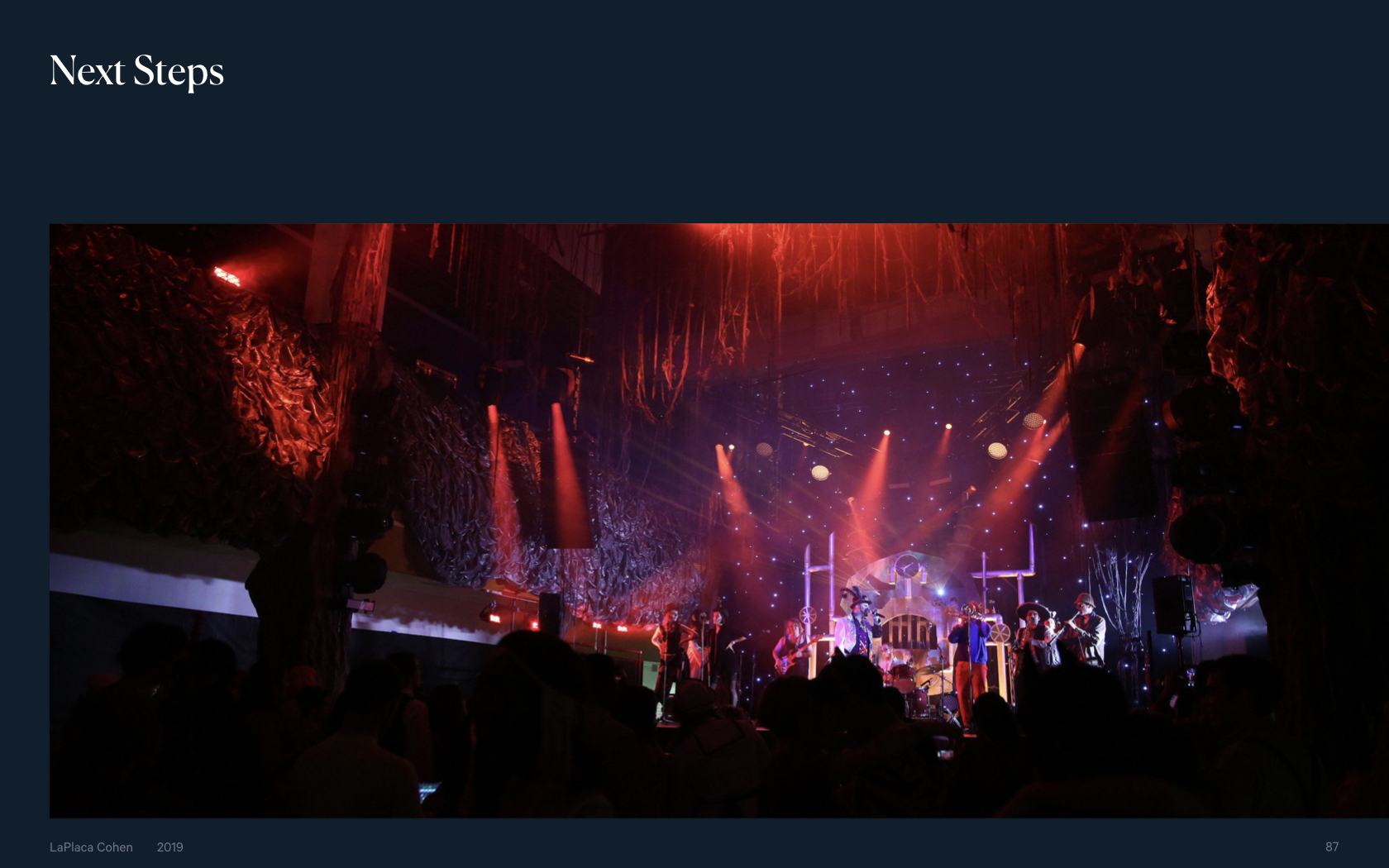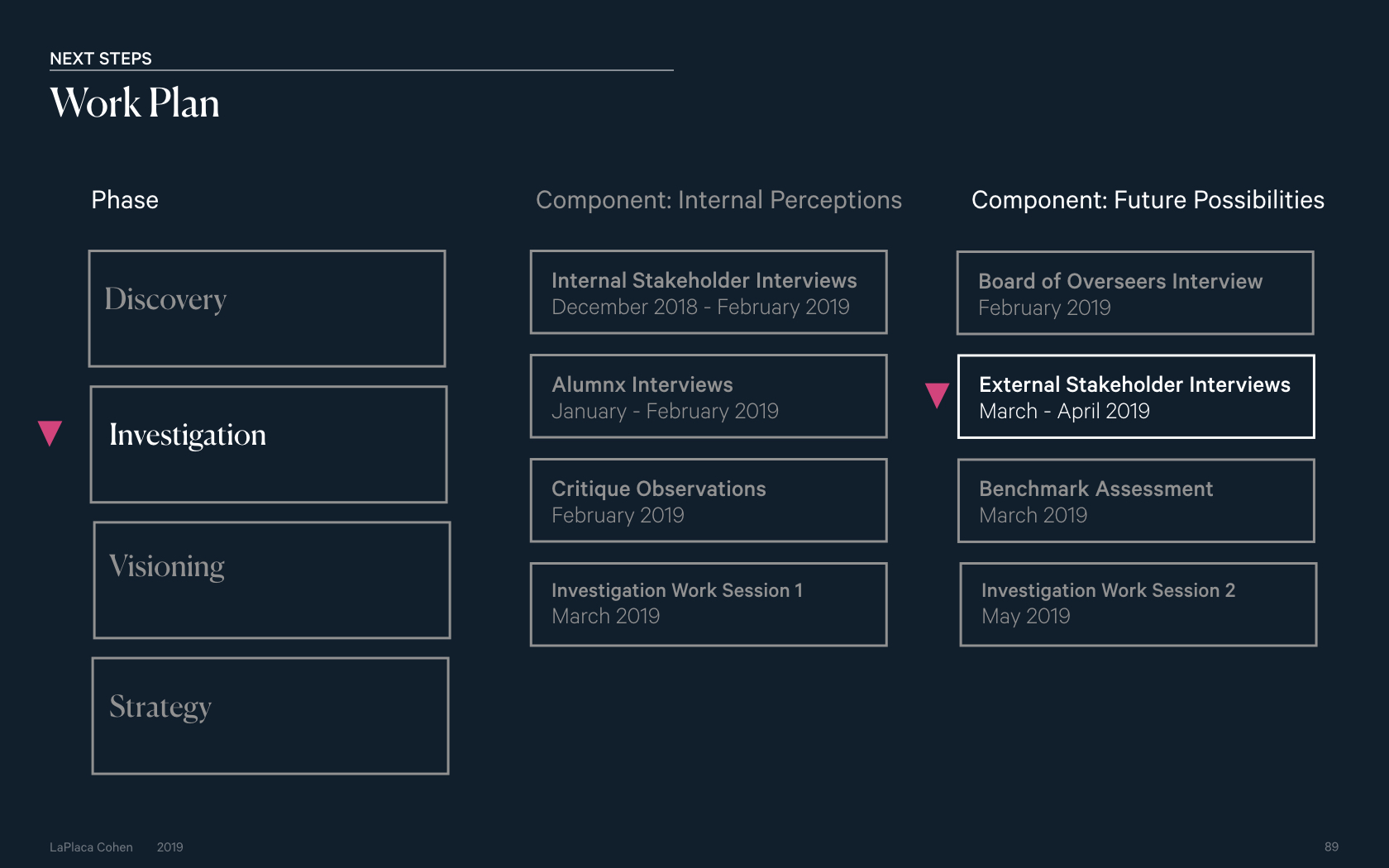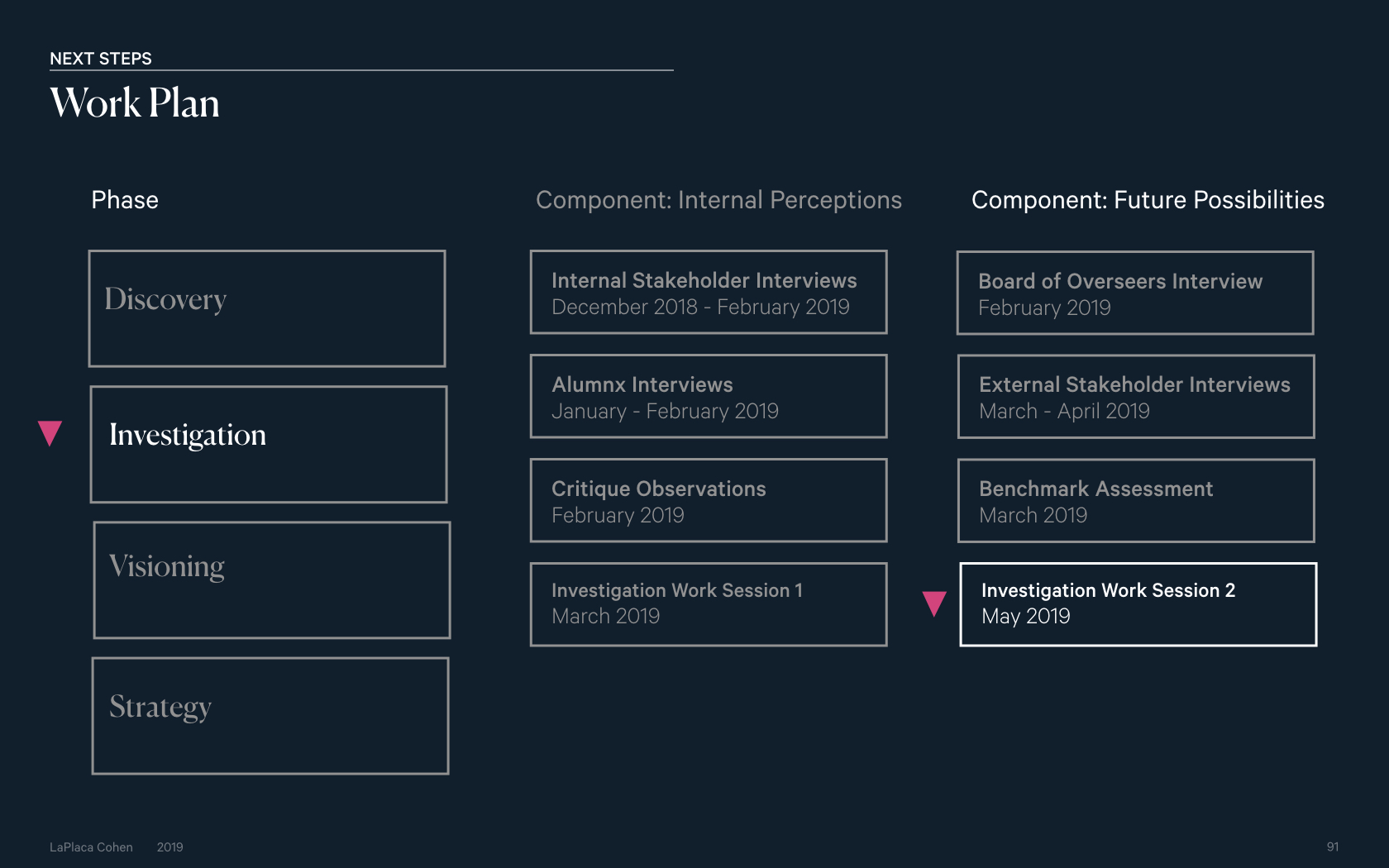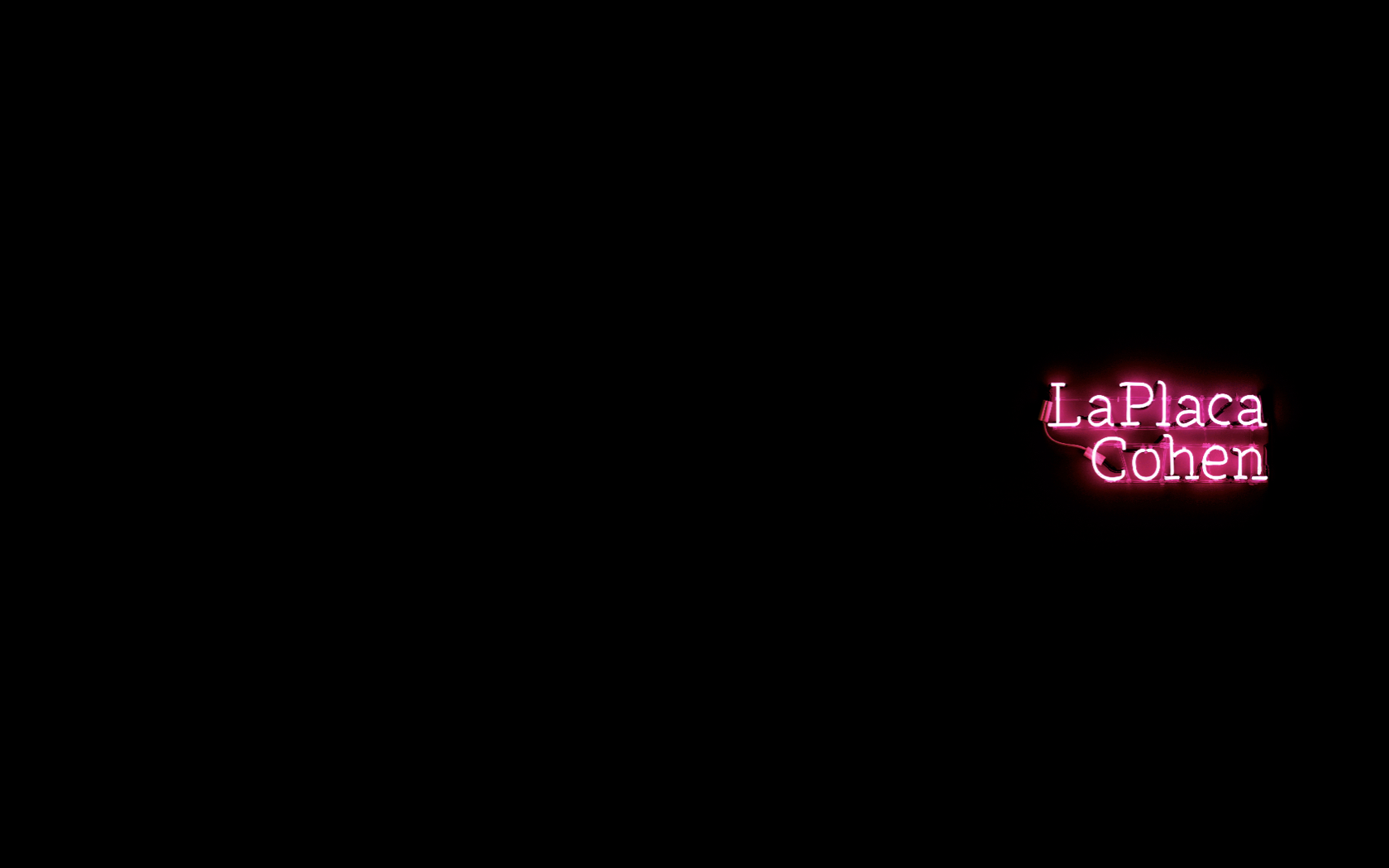 Investigation #2: Future Possibilities
Where Investigation Part One focused exclusively on perceptions held by CalArtians, this second iteration pairs internal insights with external expertise. Through conversations with internal stakeholders, interviews with external leaders, and research into the Case Examples from the fields of arts, culture, education, and beyond, Investigation Part Two provides a foundation for future ideation. Download the document here.